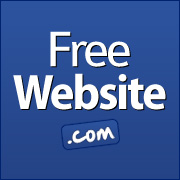 New York, NY (PRWEB) December 07, 2012
Today, FreeWebsite.com released an article citing the decline in paper use as a reason for everyone to be online. The conveniences of modern technologies are quickly beginning to replace the need for printed paper trails. Modern society demands quickness and efficiency in every possible aspect and "going digital" has allowed the needs of busy consumers to be met.
The article references statistics indicating the positive reactions the United States has seen from going digital. Literacy is actually on an incline with the increase in amount of e-book buyers, and the decline in paper goods is saving millions of trees across the planet. Although, some people will fight the push towards all things digital, we must simply remember to have an open mind and utilize strong adaptation skills.
A spokesperson from FreeWebsite.com stated, "The push toward everything digital should be no surprise to anyone. The past few decades have shown us amazing advances in technology that not only saves the modern adult time but also space, money and frustration. I do not foresee a reduction in technology usage anytime soon. As time continues and new options and tasks are presented in our daily lives, the more we will crave convenience."
FreeWebsite.com combines customized expert web design with significant content to make both personal and business websites successful. The company helps its users increase traffic through search engine optimization and social media marketing tactics. Freewebsite.com provides outstanding customer service and offers a wide variety of plans that can fit any budget.
To read the article, visit: http://www.freewebsite.com/decline-in-paper-usage-shows-importance-and-convenience-of-being-online/
About FreeWebsite.com: FreeWebsite.com breaks down barriers to website ownership by providing attractive, easy to maintain websites, complete with content, at a low price. To learn more, visit FreeWebsite.com.