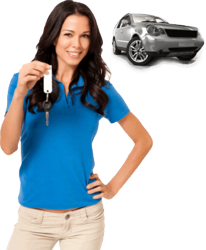 Greenville, SC (PRWEB) December 07, 2012
Valley is renowned as the best place to look when in need of an auto financing. They specialize in serving those with bad or no credit, and they work to get applications approved faster than any other online finance provider. But they also offer advice from top credit experts to help everyone achieve a better financial future, and be on their way out of debt.
The most recent article posted on Valley Auto is an advice lesson titled "Easy Things You Could Do To Repair Your Credit." It is one of many advice columns posted by Valley Auto Loans, but by far one of the most important. Having bad credit is a mark that banks and lenders do not ignore. The vicious cycle of bad credit is one that many have fallen into. Almost all major transactions like buying or renting a home or car require good credit to be approved. Banks don't want to offer their best to those they don't have respect for. So anyone with bad credit is left in a situation where they have no money and are unable to be approved for more. However, when one finally does get approved, their interest rates are just one more way to increase debt. Anyone looking to escape the pressures of debt should read the article "Easy Things You Could Do To Repair Your Credit."
Valley Auto Loans is an online auto lending provider dedicated to serving those with bad or no credit. They help anyone gain approval for high quality auto financing as fast as possible. Nearly of 100% Valley Auto Loan's applicants are approved with low rates and good maximums. Getting approved with bad credit is nearly impossible with traditional banks or lenders, and those who give approval pile on massive rates and hidden fees. Now auto financing can be found online with relative ease, but many are not entirely safe or do not offer quality loans. Valley Auto Loans has a pre-established network of high quality lenders, all of whom specialize in bad or no credit applications. They compete over applicants' cases, guaranteeing that they will offer their lowest possible rates and highest quality loans.
To apply visit http://valleyautoloan.com/apply-now2/
About Valley Auto Loans
Valley Auto Loans is the #1 provider of national and local auto loans. Our acceptance process is fast and easy. We understand that it can be embarrassing and frustrating to not be able to qualify for a car loan or student auto loan that would enable you to purchase the proper vehicle for you or your family. The approval process starts with the car lender. We provide people with the best auto lender network. Drive your dream car home. Valley Auto Loans will never turn anyone down.