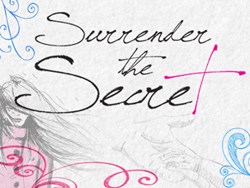 The message that SURRENDER THE SECRET offers is a universal one, crossing country and language barriers. - Candice Karlsson, Content Producer for TruthMedia
Tampa, FL (PRWEB) December 07, 2012
KnockTV, LLC and TruthMedia, a ministry of Power To Change Ministries, today announced an international partnership agreement to jointly promote and support KnockTV's new groundbreaking Christian reality TV series SURRENDER THE SECRET.
As the first international partner to join the increasing number of influential Christian organizations promoting the TV series, TruthMedia has committed to spread the word across Canada to its community of viewers and support base. Additionally, TruthMedia will create a web presence specifically dedicated to KnockTV's SURRENDER THE SECRET on their own website, drawing attention to the topic of abortion, its devastating effects on individuals and their families, and the availability of recovery after abortion.
KnockTV's branded Partner Program is developed for organizations who wish to engage in the growing grassroots effort to spread the word about the new groundbreaking SURRENDER THE SECRET series. By joining the International Partners Program for SURRENDER THE SECRET, TruthMedia will provide a strong and effective channel to reach the Canadian marketplace where it has significant influence.
SURRENDER THE SECRET is a 10-episode, Christian reality TV series following five women who tell their stories about having abortions in their past, and take a healing journey together. The women surrender their deepest, darkest secrets, and admit to aborting a past pregnancy. The women form tight bond and embrace each other as they go on this journey together, sharing their abortion stories, learning about God's love and forgiveness and getting set free from the bondage of their past decisions. Information and a preview of the show can be found at http://www.KnockTV.com/SurrenderTheSecret.
"The message that SURRENDER THE SECRET offers is a universal one, crossing country and language barriers, proclaiming that hope and healing is available to women who have had an abortion. TruthMedia is excited to become the first International Program Partner for the series, and to help extend the show's reach into Canada." said Candice Karlsson, Content Producer for TruthMedia.
"We recognized early on that because KnockTV is an Internet television network, our reach is immediately global. It's just as easy for someone in Peoria, IL to view the show as it is someone with Internet access in Tasmania, Australia. So the key becomes awareness in those countries outside the U.S. We are so pleased to partner with TruthMedia to help us reach the Canadian marketplace, as well as all of their supporters and followers in the U.S. and beyond. Power To Change is an incredible ministry helping thousands upon thousands of people in so many aspects of their lives. We're proud to have their TruthMedia ministry stand with us for SURRENDER THE SECRET," said Geoffrey Rogers, President & CEO of KnockTV.
About KnockTV:
KnockTV is established to redefine what Christian television means in America. This is being done through the distribution of an entirely new breed of Christian television programming. KnockTV is breaking the mold in the industry by distributing high quality, mass appeal programming for Christians throughout the country. Programming on KnockTV is distributed to computers, mobile and handheld devices via the Internet, with more information about SURRENDER THE SECRET online at http://www.KnockTV.com/SurrenderTheSecret. KnockTV is targeting alternative distribution technologies and cablecasting soon.
About TruthMedia:
TruthMedia is a ministry of Power to Change Ministries, a community of believers who, through serving the Church and others, mobilize people to live a life of bold and adventurous faith. TruthMedia seeks to glorify God by making a maximum contribution toward helping to fulfill the Great Commission in Canada and around the world by using the internet to share the gospel and build individuals in their faith through short films, articles and blogposts, chats, and e-mail mentoring.. Learn more about TruthMedia at http://powertochange.com/truthmedia.
Contacts:
Geoffrey Rogers
KnockTV
813-308-9172
gmrogers(at)KnockTV(dot)com
Candice Fast Karlsson
Content Producer, TruthMedia
Power To Change Ministries
candice(dot)karlsson(at)p2c(dot)com