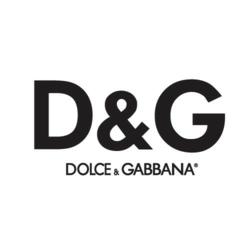 Everyone knows that we haven't done anything.
(PRWEB) December 10, 2012
To help luxury lovers stay informed on the latest in upscale style and Hollywood happenings, Rodeo Drive Resale (http://www.shopRDR.com), premier reseller of 100% authentic Manolo Blahnik heels, Chanel wallets, and Dolce & Gabbana clothing, looks at D&G's newest luxury fragrance.
The brand recently launched One Desire – a sister fragrance to its iconic perfume, The One
"This is for the woman who wants to feel unique, beautiful and sensual," Feola told WWD. "She owns the room when she enters. She's not just noticed, she attracts the attention of everybody and is sexy but not vulgar."
Fashion lovers fond of the Dolce & Gabbana brand are invited to visit shopRDR.com, premier reseller of the acclaimed line as well as other popular fashion labels including Prada, Chanel, St. John Knits, and Christian Dior. Currently, luxury fans are invited to take part in shopRDR.com's new "Unforgettable Luxury" sale, which is set to run now through the end of 2012.
In late November, shopRDR.com offered savings of up to 75% off site wide on all St. John Knits merchandise. The promotion was just one of several from the popular online reseller in the past several weeks, as shopRDR.com slashed prices on designer goods during its Black Friday blowout and again the following week on Cyber Monday. While holiday shoppers stake out the local mall or area outlet store, shopRDR.com invites fashion fans to purchase quality pieces from the comfort of their own home, with deals that are tough to beat.
Rodeo Drive Resale (shopRDR.com) has built a reputation of providing amazing deals on handbags, clothing and accessories from the top designers of upscale fashion. The company offers a 100% guarantee of authenticity on each item sold, and works daily with a network of clients looking to buy, sell, or for consignment of their luxury goods.
ShopRDR.com loves high-end fashion, and believes finding a high quality, classic piece should be an easy, enjoyable -- and most importantly -- hassle-free shopping experience. For the finest in Louis Vuitton, Chanel, Prada, Gucci, St. John Knits, Christian Louboutin, Tiffany & Co. and more, visit RDR online at http://www.shopRDR.com or call 1-888-697-3725. Also find shopRDR.com's blog at http://blog.shopRDR.com.
Also find shopRDR at:
Blog: blog.shopRDR.com
Facebook: facebook.com/shopRDR
Twitter: twitter.com/shopRDR
YouTube: youtube.com/ shopRDR
Pinterest: pinterest.com/shopRDR
Rodeo Drive Resale (shopRDR.com)
1-888-697-3725
service(at)shopRDR.com