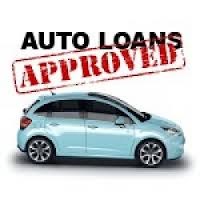 Greenville, SC (PRWEB) December 06, 2012
Valley Auto Loans, the #1 online car loan service in the nation, announced today that they would be taking major steps toward helping the Green initiative. Over the next few weeks they will be implementing all electronic tablets for employees to carry in place of paper notepads and printing documents, they have started a program to encourage employees to recycle and have included recycling throughout their building. Paper applications will become a thing of the past for them as all applications will be done securely online.
For those who haven't heard of Valley Auto Loans before, they are a reliable company with a reputation that precedes them. The specialists they have on staff are well knowledgeable in the market and boast only top-notch customer service. They offer hundreds of finance options to applicants and the process is fairly simple.
An applicant need only go to http://valleyautoloan.com/apply-now2/, fill out the brief application and be accepted in minutes from the comfort of their home.
The commodity that earned Valley Auto the place as #1 auto loan service in the nation was their 100% acceptance of applications. Valley Auto Loans has never turned down a single application away and will continue this going forward.
About Valley Auto Loans
Valley Auto loans.com is the leading auto and cars finance provider in USA fully dedicated to help its customers acquire national car and auto financing. They design and develop customized no credit auto and car loans, bad credit auto and car loans, and good credit auto and car loans. Voted the best for "Quality Customer Service; Best National Auto Loans Service" by thousands of people, their finance experts focus in providing its customers information and various tools available for different auto loan offers, help them to choose the best that fits their budget as well as the related eligibility guidelines in detail.