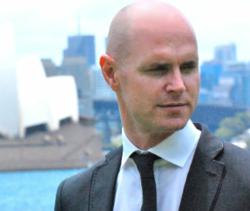 (PRWEB) December 07, 2012
Marshall Mullen, a prominent real estate agent in the Sydney, New South Wales, Australia market, has joined the prestigious Haute Living Real Estate Network. This exclusive circle of leading real estate agents is invited to bring opulent estates and luxury properties to Haute Living readers. Recognized for his market knowledge and innovative marketing strategies, Mullen assures each Echelon Estate receives the greatest possible exposure to a vast network of qualified potential clients. Haute Living Magazine will feature Mullen as an exclusive Haute Living real estate professional.
About Haute Living Real Estate Network:
The Haute Living Real Estate Network specializes in selecting top real estate professionals, creating the most prominent directory for exclusive listings. The network website is an online destination for all things real estate-related and features daily blog posts providing up-to-date news on affluent markets and real estate developments. Access all of this information and more by visiting http://www.hauteliving.com/hlrn.
About Marshall Mullen:
With a Bachelor of Education, and one of only a few to graduate with Distinction from the Masters in Business IT course at Strathclyde University - Marshall's only regret is that he didn't discover real estate sales prior to going down the educational path. Of course those experiences shape you, but there's no escaping the fact, that those who are serious about real estate, can learn more about people, business and life after five weeks in the industry, that five years at University.
Marshall Mullen established Echelon Estates in 2007.
Initially consulting to a large Sydney franchised office; Marshall positioned himself as one of the City's luxury foreshore specialists, Carving out a niche in hi-end premium apartment sales, securing two landmark Sydney developments, and making his mark by setting one foreshore price record after another during the volatile post-GFC environment.
Unsatisfied however, with the large-office small-service-area mentality, and with a genuine desire to generate more International enquiry for the clients he represented, resulted in Marshall taking Echelon Estates to the marketplace.
The freedom to explore alternative marketing channels, to the usual local Internet and one-size-fits-all print media campaigns of his counterparts, has enabled Marshall to increase the digital footprint for the company's clients. Significantly increasing a property's exposure within key global communities in a more cost effective manner, is not only a smarter way to do business, it will be the only way to do business in the future.
Marshall's core focus for Echelon Estates is on the premium foreshore property market within the City, Eastern Suburbs, Inner West and Lower North Shore. The company also attracts like minded owners from out-with Sydney, who benefit from Echelon Estates world class office facilities in the centre of the City's financial district and our premium Concierge Service.
Those realizing the importance of global positioning for luxury real estate, will also benefit from Marshall's growing network of International associations with some of the world's top real estate agents from each of their respective marketplaces, as they connect and work together to service the high-net-worth individuals they represent. Echelon Estates is effectively the gateway to the Australasian market, and Marshall will be looking to develop some of those relationships further as the organization expands into key Cities globally - ultimately enhancing the group's International presence, and more importantly, raising the enquiry levels on the world class real estate being showcased.
Access all of this information and more by visiting Marshall Mullen's Haute Living Real Estate Network Profile at http://www.hauteresidence.com/member/marshall-mullen/ and http://www.echelon-estates.com