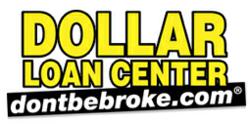 Las Vegas, Nevada (PRWEB) December 06, 2012
Facebook likers and Twitter followers will know firsthand how to win big with Dollar Loan Center (DLC) this holiday season as the company launches its 2012 Holiday Photo Contest. Now, through December 20th, participants are invited to Like DLCs Facebook page, or Follow the company on Twitter, download and color the Holiday Ornament, display it on the family holiday tree, and post a picture to DLCs website or Facebook page. Winning great prizes is just that simple.
Dollar Loan Center CEO, Chuck Brennan, is one of Nevada's most recognized business owners and philanthropists, giving upwards to a half million dollars annually to charitable events all across the country through donations and gifts. Brennan's generosity doesn't stop there. He loves the holidays and believes the Holiday Photo contest is a great way to celebrate the season while giving back to the social community. "The holidays are a fun time of year," says Brennan, "and what better way to get rewarded for sharing [the photos] than with cash prizes."
DLC, the premier provider of signature loans throughout Nevada, South Dakota, Utah and California, encourages participants to let loose that inner child, get creative, show originality and indulge in the holiday spirit. First place winner starts the new year off with a Microsoft Xbox 360 4GB Console, second place winner shops their new year with a $100 gift card, and third place winner buys goods with a $50 gift card.
People spend much of their time on Twitter and Facebook already. Why not take advantage of the networking stage and win some prizes this holiday season? Log onto http://www.dontbebroke.com for contest rules and to enter the contest today.