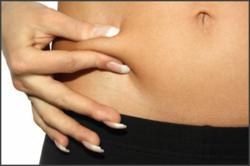 ...abdominoplasty isn't a laughing matter or a plastic surgery cure-all. It's serious surgery.
Park City, UT (PRWEB) December 07, 2012
LipoSite believes that cosmetic plastic surgery myths are for kids and proves it by debunking the top 5 tummy tuck myths. One of the myths asserts that "real men don't get tummy tucks" when, in fact, an American Society of Plastic Surgeons report published in 2012 shows that 23,159 men had liposuction and another 4,811 had tummy tuck surgery last year.
The ASPS gathers statistics annually which show how many procedures are performed, who is having the surgeries, and whether those numbers are on the rise or decline. The ASPS itself recognizes and acknowledges that plastic surgery is not just for women anymore.
"In recent years," explains Shawn Miele for LipoSite, "the ASPS Plastic Surgery Report shows that an increasing number of men are opting for plastic surgery. They're turning to Botox®, liposuction and tummy tucks for a look that's toned, young and sexy."
Tummy tuck myths explored in the free, online LipoSite article include:
#1: There's only one way to tuck that tummy…
#2: Tummy tucks are a great way to lose weight!
#3: One surefire way to get rid of stretch marks is with a tummy tuck!
#4: It's either liposuction or a tummy tuck – take your pick!
#5: Real men don't get tummy tucks!
"While we take a tongue-in-cheek approach to sharing information with our readers," says Miele, "we're careful to remind them that abdominoplasty isn't a laughing matter or a plastic surgery cure-all. It's serious surgery."
"One critical thing tummy tuck candidates can do to ensure good outcomes is to find a board-certified plastic surgeon who speaks the truth and is highly experience. If a plastic surgeon perpetuates any sort of myth, politely decline their services and keep looking."
Miele says the real benefits of a tummy tuck – for both men and women – can include: reduced loose, saggy abdominal skin; tightening of weak abdominal muscles; a more slender stomach line; a boost in confidence; feeling sexier.
As for men, the trend of increased awareness and interest in plastic surgery shows no signs of slowing. Beyond liposuction and tummy tucks, the ASPS says other popular procedures include nose reshaping and male breast reduction.
Anyone who wants to learn more about tummy tuck truths and myths can read the full article online at LipoSite. While there, they find out more liposuction, body sculpting and body contouring options for both men and women. They can also search an extensive database of board-certified plastic surgeons in their area.