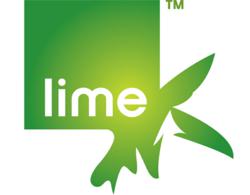 A"We're delighted to be partnering with Lime Connect to help achieve our goal of building a more diverse workforce," said Patrick Cronin, Head of Trading Products, BMO Capital Markets.
New York, NY (PRWEB) December 07, 2012
Lime Connect and BMO Capital Markets are pleased to partner in offering The 2012 BMO Capital Markets Lime Connect Equity Through Education Scholarship for Students with Disabilities. The scholarships are intended for current undergraduate and graduate students enrolled in a four-year university program, who have any type of disability, and provides US$10,000 or C$5,000 in support of future studies in either the US or Canada.
"The Equity Through Education partnership is perfectly aligned with Lime Connect's focus on talent and the valuable intellectual capital that people with disabilities bring to the global workplace," stated Thomas Wilson, Lime Connect board chairman. "We are proud to have BMO Capital Markets share our fresh approach in the disability space and support the studies of students who will truly change the stereotypes of professionals with disabilities in the future."
"We're delighted to be partnering with Lime Connect to help achieve our goal of building a more diverse workforce," said Patrick Cronin, Head of Trading Products, BMO Capital Markets. "Lime Connect is a perfect fit for our Equity Through Education program which helps people achieve their dreams by providing them with an opportunity to develop themselves through education."
In order to be eligible for the scholarship, students must be:

A current undergraduate or graduate student at a four-year university (specific graduate programs may be shorter in length) in the United States or Canada who is
Continuing studies as a full-time student in fall 2013 (with a minimum 40% course load)
Pursuing a degree in business/commerce, engineering, math, physics, statistics or a related discipline
Interested in a career in Financial Services with a focus on Capital Markets preferred
A person with a (visible or invisible) disability (defined as someone who has, or considers themselves to have, a long-term or recurring, issue that impacts one or more major activities that others may consider to be a daily function); this definition also includes the perception among others that a disability exists. We know that 90% of disabilities on campus are invisible, and candidates with all disabilities are encouraged to apply
Previous BMOCM Lime Connect Equity Through Education scholars and applicants are encouraged to apply in 2012 if they are eligible
Note: Scholarships are awarded based on merit, not on financial need; and while candidates must acknowledge that they are a person with a disability, disclosure of specific details are not required.
For more information, and to apply, candidates may visit http://www.limeconnect.com. The deadline for application submissions is midnight PST on Sunday, December 16 (3am Dec. 17th, EST).
Candidates with disabilities who are not a match for this particular scholarship are encouraged to register for The Lime Network - an exclusive resource for high potential students, and alumni, with disabilities and the broader, virtual program that prepares and connects candidates for career success regardless of their geographic location. Members of The Lime Network are notified of additional scholarship and career opportunities as well as The Lime Connect Fellowship Program launch and professional development webinars.
About Equity Through Education
Equity Through Education is a charitable initiative aimed at creating a more diverse workplace by offering support to help people realize their educational ambitions by giving them opportunities they might not otherwise have. On one day each year all North American institutional equity trading commissions are donated to organizations dedicated to the education of bright and deserving individuals. To date, Equity Through Education has raised C$12.3 million (US$11.7 million). This translates into assistance to over 2,500 students through scholarships, bursaries and job search strategy forums. Lime Connect is proud to have been selected as an Equity Through Education partner in 2011.
About Lime Connect:
Founded as a not for profit organization in 2006, Lime Connect is leading the way as the premier resource for top talent in the disability space by attracting, preparing and connecting highly accomplished individuals with disabilities for careers with our partners, the world's leading corporations. Our goal is to break stereotypes and lead all companies to realize the importance, and value, of employing people with disabilities at every level of education, talent and ability. For more information, visit http://www.limeconnect.com.
About BMO Capital Markets:
BMO Capital Markets is a leading North American financial services provider offering investment and corporate banking, advisory services, treasury and market risk management, institutional investing, and research.
###