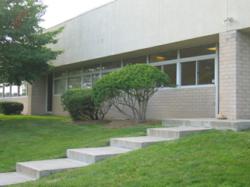 TrophyCentral (Trophies and Awards) is thrilled to partner with Unique Copy Center, not just because of their fabulous location in NY's Greenwich Village, but also because of their reputation for outstanding customer service.
New York, NY (PRWEB) December 11, 2012
In a move that will further expand its reach and brand image, TrophyCentral has announced that it has added a new member to its retail distribution program. Unique Copy Center, located in the heart of New York's Greenwich Village, will market and distribute TrophyCentral's full line of Trophies, Award Plaques, Recognition Awards and Trophy Cases. They will also carry a large selection of Personalized Gifts. This brings the total number of retail locations to join the program over the last year to 10 across five States.
"We are thrilled to partner with Unique Copy Center, not just because of their fabulous location in the Village, but also because of their outstanding reputation for customer service. We also believe that there is tremendous customer synergy and our partnership provides an opportunity for Unique to cross-sell to their customer base in a very cost-effective manner, making this a win-win situation." says Neil Rader, Founder and President, TrophyCentral. "In addition to selling trophies and awards, we also see a great opportunity to grow sales of personalized gifts and promotional products, given Unique Copy's proximity to colleges and universities."
TrophyCentral expects to continue expanding its retail distribution partners during the upcoming year. This expansion is likely to include a variety of retail industries located across the United States. TrophyCentral will also continue to invest significantly in its web properties to ensure the ultimate customer experience. Recent additions to the website include a MyAccount feature, a unique rewards program offering points with each purchase and an industry-leading engraving wizard to help customers add a personal touch to their purchases.
About
Founded in 1999, TrophyCentral is a leading provider of trophies, award plaques, recognition awards and promotional products. The company also markets a large selection of Trophy Cases and Personalized and Leather Gifts under its StrictlyGifts brand. TrophyCentral has offices in New York and Michigan, and distribution partners across the United States.