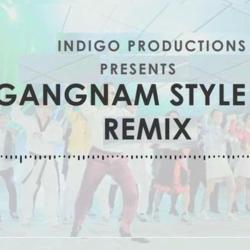 Miami, FL (PRWEB) December 10, 2012
The Gangnam Style video has quickly become the most popular video of all time on YouTube. Nearing record breaking one billion video views people around the world love the video because of its amazing dance beat and loveable Korean rapper Psy. Music fans are now going to be able to listen to a special Gangnam Style remix with Psy still on the Gangnam Style lyrics.
"We wanted to give people what they have come to love with our rock based influences to add a whole lot of edge," states Jerry Brown Indigo Productions executive, "Everyone now has the chance to get our Gangnam download for only one dollar at IndigoProductions.BandCamp.com."
Indigo Productions is a recording studio based out of Miami, Florida. The members of Indigo Productions have recently been recording many great tracks and like almost a billion others have been watching the popular rap video. The talent at Indigo Productions was inspired after viewing the video and the creation of a rock remix began. Several weeks later after hard work and creativity the rock remix was ready and it was released on the 29th of November 2012.
Hosted by BandCamp.com Indigo Productions's rock remix is available to download in almost any format users could desire. These include but are not limited to MP3, 320, and FLAC. This ensures that every fan of will be able to enjoy the rock remix.
"I loved the video from the first time I saw it," states Jen Warner, "I got the download from Indigo Productions and now I always listen to this edgy rock remix on my iPod while working out."
Everyone is encouraged to share questions, concerns, or praises about the rock remix with Indigo Productions. All messages will be promptly responded to by an enthusiastic executive of recording studio.
People who enjoy the rock remix will be able to check back because Indigo Productions will be releasing other great music and remixes in the coming months. So if you are one of the 900 million people who love Korean rapper Psy and you have counted as one or some of the recording breaking YouTube views for the video make sure you watch the Gangnam Style rock remix video. Anyone who loves this video is invited to get the download here.