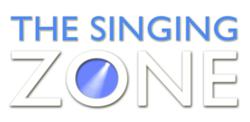 Beverly Hills, CA (PRWEB) December 12, 2012
World renowned vocal coach, Per Bristow, creator of The Bristow Voice Method, the online singing program Sing with Freedom and TheSingingZone.com has recently released a teleseminar held with students who had previously submitted songs to receive guidance. The webcast, conducted with students from all over the world, was not open to the general public but does allow members to get an intimate look into the methods used in Bristow's private coaching sessions and home study program, Sing with Freedom. Bristow chose several songs from the many submitted and used the time to work through exercises to help the students learn how to sing better.
"I wanted to release this webcast to my monthly members because it is a really great learning experience listening to others being coached through something that they themselves may be struggling with as well," says Bristow. "It is just incredibly beneficial and builds a community of singers who support one another."
The webcast clearly is intended for educational purposes and not as a means for singers to simply showcase their abilities. Membership to TheSingingZone.com allows many other benefits in addition to teleseminars, such as ear and rhythm training, as well as exclusive interviews and articles - all ways to help continue and improve upon members' vocal technique. However, this is a unique event where students received direct feedback on a specific recording of a song they sang. The event is not only informative but fun as Bristow's charm and coaching ability bring a certain spark to the sessions.
Bristow remarks, "I get excited to help coach students to the next level. Many of the individuals who submitted have been members for quite some time and to be able to go beyond my online singing lessons with them for a little while is so cool."
Bristow's methods work differently than more well-known versions of voice lessons (in which one sings scales perhaps) and tackles identifying and releasing tension through aiding students in building a deep kinesthetic awareness. He uses singing exercises, as demonstrated in this particular teleseminar, in order to help students learn in the most effective way and to bring out a singer's own unique sound.
In addition the teleseminar discusses issues with recording and various techniques of getting the voice in the best shape for that. His advice really encourages students to give themselves permission to make sound and not be overly concerned with how "good" it is, but to figure out where they are now and to use effective exercises to improve from there. The teleseminar would make a great addition to any singers training and Bristow's passion and knowledge for music is inspiring.
Per Bristow is a vocal and performance coach based in Los Angeles, California. He is the creator of The Singing with Freedom program and The Bristow Voice Method - the method that for more than 15 years, has empowered thousands of singers and speakers from over 100 nations to repair, build and free their voices. "The Bristow Voice Method is designed to bring the individual to significantly greater levels of well-being, self-confidence, creativity and health, in addition to dramatically and rapidly improve communication, presentation and performance skills." For more information on any of these programs, please visit http://www.TheSingingZone.com or http://www.PerBristow.com.