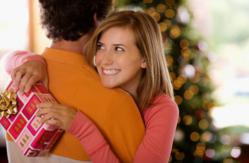 San Diego, CA (PRWEB) December 07, 2012
The iDreamofU dating blog for free online dating, Dream Buzz, offers dating insights to help singles find the person of their dreams. The holidays are here and gift giving for that special someone is top of mind if a gift hasn't already been selected.
In 3 Things to Give a Special Guy this Holiday Season, women learn from a male perspective that men appreciate function over form. So better to replace that worn-out electric razor than buy a dress jacket that will only be worn once. Suggestions around new gear, style upgrades and memory-creating gifts are presented.
When choosing a gift for her, it truly is the thought that counts. She will be happy and enthusiastic when her gift arrives, if it comes with a message from the heart. See examples of message ideas in five gift categories in The Thought is What Counts in Each of These 5 Gift Categories for Her. Seasonal, fashion, technology, fitness and adventure gift ideas are provided.
About IDOU
Online social dating site iDreamofU® (IDOU) members can visually create a near-lifelike image of the person they would like to meet (Dream image). The IDOU software then matches the Dream image, along with responses to the traditional demographic and relationship questions, to members on the site.
IDOU is a new entrant into the free online dating market; a market that is estimated to be in excess of $1 billion. The core differentiating factor between IDOU and all other dating sites is that an IDOU site member builds a visual version of the person he or she would like to meet by selecting an ethnicity, a preferred facial structure along with eye, nose, mouth and hair shapes. Since visual attributes are only part of a member's created profile, responses to the more standard demographic and relationship questions also play a significant role in the matching algorithm.
There is also a non-dating component to the site. Anyone visiting the site can create a person's image just to experience the site.
Launched in April, 2012, IDOU provides an innovative, game-like, and first-in class approach to online social dating for 18-50 year olds in the United States. All services on IDOU are currently free. IDOU will focus on the use of its website and mobile application, as well as other planned applications, to create an online and social dating market niche.