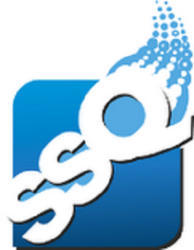 We're happy to have our search rank coming up, but it's never been about visibility for us. The name of the game is customer service, information protection and peace of mind
Hartford, Connecticut (PRWEB) December 10, 2012
StructuredSettlement-Quotes.com, a leader in structured settlement sales, has today announced the firm's Google results rankings are once more climbing after implementing SSL encryption within their website.
In November 2012, StructuredSettlement-Quotes.com decided to do something that few companies within their industry do – provide their clients with robust, reliable security for their personal and financial information by implementing SSL encryption across their website. The initial result of this was a total loss of Google search results, something that most companies would never stand for.
By implementing SSL encryption, StructuredSettlement-Quotes.com provides clients with immense protection from online fraud, which has reached incredible proportions. 2012 saw an increase of 19% in phishing attacks over 2011, with a loss of approximately $687 million for these types of attacks alone. Of course, there are many other forms of online fraud besides phishing, which can expose Internet users to identity theft and financial fraud. Identity fraud increased 13% in 2012 over 2011's figures. The US BJS reports that 11.7 million people have suffered some form of identity theft in the past two years alone.
Considering the rampant increase of online fraud, it would make sense if more companies were to implement SSL encryption, following StructuredSettlement-Quotes.com's lead. However, that does not seem to be happening. In fact, encryption of any type within the industry is relatively rare.
According to Brad Jones, "We're proud of our stance toward client privacy and security, and feel that they not only deserve that protection, but should expect their online partners to take these threats as seriously as they do."
After implementing SSL encryption, StructuredSettlement-Quotes.com fell off Google's radar, though. This reduction in visibility was taken in stride by the company, and their patience has paid off. Their rankings are rising once more, and the company is benefiting once more from the greater visibility.
Brad Jones goes on to say, "We're happy to have our search rank coming up, but it's never been about visibility for us. The name of the game is customer service, information protection and peace of mind."
To learn more about StructuredSettlement-Quotes.com or to let companies compete for a payment purchase, visit http://www.StructuredSettlement-Quotes.com.
About StructuredSettlement-Quotes.com: Built on customer service and the principle of putting client interests first, StructuredSettlement-Quotes.com has built a reputation for innovation, quality and honesty since its inception in 2007. The company specializes in providing clients with the means to sell structured settlements, lottery winnings, annuity payments and more.