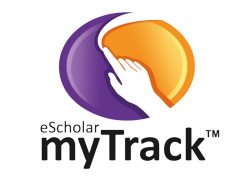 Recognition within this year's Top 100 Products from the readers of District Administration demonstrates the interest educators have in using data to help personalize education
White Plains, NY (PRWEB) December 07, 2012
eScholar, a leader in the application of research and data to personalize education, today announced that eScholar myTrack™ was selected by the readers of District Administration magazine as a Top 100 Product of 2012. Developed in conjunction with educators, eScholar myTrack is a collaborative platform that engages all education stakeholders – administrators, teachers, support staff, students, and parents – and presents them with an individualized and holistic view of a student's progress across his or her education.
For the second consecutive year, eScholar has been the recipient of this prestigious award that annually recognizes K-12 education services and products that support educational innovation in and out of the classroom. eScholar Complete Data Warehouse® for PK12 was recognized as a Top 100 product by District Administration in 2011. The winners were selected by the editors of District Administration magazine from hundreds of nominations submitted by K-12 administrators.
"eScholar myTrack is helping to change the way that student-level data is used," said Shawn Bay, CEO and Founder of eScholar. "Parents and educators using eScholar myTrack gain a better understanding of a student's unique strengths and needs based on current and historical information and more importantly the actions to take to help students achieve success. Recognition within this year's Top 100 Products from the readers of District Administration demonstrates the interest educators have in using data to help personalize education."
Recently, the eScholar myTrack solution was selected as one of three solutions to fulfill NYSED's vision to provide access to a broad range of education data. This includes an integrated view of student test scores, demographic information, curriculum materials, and other information that educators and parents can access at any time in order to personalize engagement with every student. eScholar myTrack builds upon New York's vision and goes far beyond the traditional dashboard by leveraging data to set, track, and achieve individual educational goals.
eScholar and the other Top 100 award recipients can be found in District Administration's December issue, as well as within their website.
About eScholar
eScholar is the nation's leading innovator in the application of billions of individual education data points to the needs and goals of each person. eScholar customers are realizing significant improvements in their ability to meet mandated reporting requirements but more importantly in their ability to improve pre-K through postsecondary student achievement. eScholar delivers an entire suite of award winning data warehouse, student and staff identifier management and collaborative goal planning solutions. Relied on by 13 state education agencies and over 4,800 districts across the country, eScholar products transform the way educators use data. For more information about eScholar, or see a demo of eScholar myTrack, visit http://www.escholar.com or call 877-328-2969.