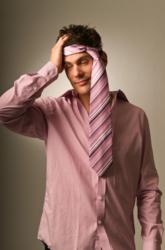 Some say take some Matol Km before drinking. A hangover may just be avoided!
Glamorgan, UK. (PRWEB UK) 9 December 2012
Christmas is the time most of us will eat and drink too much. Many will suffer a hangover. Now what?
There are many folk remedies that are supposed to help cure a hangover. Many of them will help by replenishing the vitamins and liquid lost over night. Some see avoiding caffeine and taking painkillers as an important way for a quick recovery.
Unfortunately, there is no one size fits all cure, but here is some basic advice:
Sleep and rest. Give time for the body to recover. A call to work may even be advised, requesting a day emergency leave! Replenish the body with fruit juice and water.
Avoid caffeine. Generally, a weak cup of coffee may be perfectly fine however a lot of caffeine can dehydrate further. After the severe dehydrating effects of alcohol, a lot of caffeine is best avoided.
One remedy, used by many in Canada, is a herbal formula called Matol Km. Km is a blend of 13 herbs and 5 minerals, including potassium and magnesium.
Many who have used this product have sung its praises: "there is a product called Km made by Matol this is pure magic for hangovers, tried it many times over again", says a Yahoo blogger "I like to mix mine with OJ, If you get the burps easy, follow with a bite of chocolate." Some bars in Canada sell shots of Km. It is recommended to drink a little Matol Km before the main drinking session begins.
Matol is also good as a digestive, which should help those over eating episodes. Essential herbs and minerals are critical for digestive and overall health. Even when not overindulging, nutrients provided by these herbs have been generally removed from modern conventional diets anyway.
But the unique Matol Km formula provides these natural phytonutrients in abundance. Km is also a great source of recommended daily minerals, in particular potassium and iodine.
'Last winter' says Norma Helbo of Canada, 'I was in the U.K. I took a bottle of Matol and finished it when I was back in Canada. Now I am back in the U.K. for a few weeks, I would definitely like some more. Good job guys.'
There are many natural remedies for overindulgence, some may work, some may not. But it is always good advice to know when to ease off the mulled wine and the mince pies!
Matol Km, both in a drink and capsule form, can be obtained from Matol UK, 34 Felbrigg Crescent, Cardiff, CF23 8SE. Tel 0044 2920 733324.