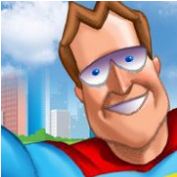 Once a company starts showing up for three keywords on the search engine results pages, they can really start to enjoy the kind of traffic and conversions enjoyed by bigger business.
Calabasas, CA (PRWEB) December 11, 2012
In the nonprofit Pew Research Center's recent survey of Internet search habits, it was revealed that over 91% of Americans online use the search engines, and 59% of this group use them every single day. Furthermore, a majority of those polled report they trust and indeed prefer organic search results to any accompanying targeted advertising, The importance, then, of having a business appear on the organic search results pages cannot be underestimated as an essential means of doing business in today's marketplace. However, the expense and strategic knowledge needed to succeed at search engine optimization have proved significant challenges for most smaller companies, according to Captain Marketing's senior SEO project manager, Joseph Cabello, making an appearance on page one of the search engine results page difficult, if not impossible for most of them. Captain Marketing has addressed this problem with the introduction of new SEO packages priced at under $100 a month, aimed directly at the smaller company with a limited marketing budget. With this reduced price point, the company hopes to capture customers and businesses that would previously have considered a search engine presence a goal that, barring winning the lottery, might be permanently out of reach.
Joseph Cabello describes what is included in a "Copper" SEO program. "For a 12 month commitment, we waive any setup fee, and the client just has to pay $99.95 per month for up to 3 optimized keywords, 20 incoming links added to their website each month, a sitemap, homepage title tags, homepage meta tags and a monthly ranking report that allows them to track their progress on the search engines." As is the case with all Captain Marketing packages, Cabello explains, this lower cost program also includes the day to day support of a dedicated onshore project manager who is available to answer questions and offer marketing advice at any time. For those customers who prefer not to sign up for the 12 month period, a $99.95 one time setup fee is also incurred, along with the first month's payment. "It's clear that this will definitely help any customer find the local search traffic they've been looking for." says SEO project manager Michael O'Malley. "Once a company starts showing up for three keywords on the search engine results pages, they can really start to enjoy the kind of traffic and conversions enjoyed by bigger business."
The company has also introduced SEO packages for just under $200 and $300 per month as well. These packages will include optimization for up to 10 keywords and 20 keywords respectively, along with a sitemap, homepage title tags, homepage meta tags, and monthly ranking reports that are standard with any Captain Marketing SEO product. "It's definitely a brave new world on the search engines," comments O'Malley. "Hopefully with the help of Captain Marketing, the little guy can enjoy some of the benefits of Internet marketing without a big budget price."