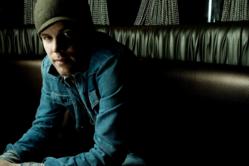 SEATTLE, WA (PRWEB) December 07, 2012
Mycle Wastman, one of the most memorable contestants from the current season of NBC's monster hit series, "The Voice," has released his first Christmas single, "Bad Bad Boy this Christmas," via all digital retailers including iTunes.
"'Bad Bad Boy This Christmas' is a playful tune that Ryan Shea Smith and I decided to write from the perspective of a boy who didn't get what he wanted for Christmas," explains Wastman. "I'm sure it's happened to us all at some point."
Produced by Wastman and Justin Armstrong, Wastman's smooth vocals will remind fans of "The Voice" why he was able to turn the judges' chairs within seconds. On September 18th, Wastman made his first appearance on the show, where he made the decision to join Team Cee Lo after a memorable rendition of Al Green's "Lets Stay Together." And while his time on the series has come to an end, he is anxious to move forward with a full schedule this holiday season.
Wastman, a Desert Storm veteran who once performed "Silent Night" on a CNN Christmas broadcast live from Saudi Arabia, will pick up the tradition of performing Christmas music in a series of holiday concerts this month, including a free show at Nashville's Tequila Cowboy on December 16th, with special guests Bob Carlisle, Heather Powers, Bryan Duncan and rising country band Diamond Hitch.
In addition, Wastman recently teamed up with his "The Voice" mentor, Cee Lo Green (and The Muppets), for a live Christmas show and television special at Planet Hollywood Resort and Casino in Las Vegas.