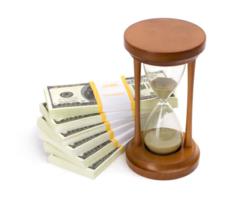 The prevailing dividends tax of 15% is extremely accommodative to income-seekers.
New York, NY (PRWEB) December 08, 2012
In a recent Investment Contrarians article, editor and financial editor George Leong notes that with 28 days left until the fiscal cliff, there is widespread fear and concern of a significant jump in taxes, including those on dividends, especially for people who invest heavily in dividend-paying stocks. Leong reports that, in recent data records from the end of September to mid-November, 59 companies belonging to the Russell 3000 index announced special cash dividend payments, versus 15 companies in the same timeframe in 2011. (Source: "Special Dividends Surge Fourfold as U.S. Tax Increase Looms," Bloomberg Businessweek, November 19, 2012.) According to the Investment Contrarians expert, this data shows that the fiscal cliff is currently dictating the trading action in the equities market as we near December and the year-end.
"The prevailing dividends tax of 15% is extremely accommodative to income-seekers," notes Leong, "but under the fiscal cliff, we could see the tax on dividends surge to 39.6% for earners in the highest tax bracket. For dividend investors, this means a massive jump in taxes in 2013."
With the uncertainty of whether the fiscal cliff will be resolved prior to January 1, Leong points out that numerous U.S. companies are paying out special dividend payments to their shareholders now to avoid a potential massive tax hit for investors in the future years under the fiscal cliff.
"These companies, whether or not they have historically been big dividend payers, are doing what they can to help shareholders by paying big dividend payments now under the lower taxes," states Leong.
He notes that Costco, Movado Group, Las Vegas Sands, Wynn Resorts, and Dillard's are just a few of the companies that have announced a special dividend. He adds that investors who are looking to receive dividend payments this year at the lower tax rates can still get in on the special dividends from Las Vegas Sands, Wynn Resorts, and Dillard's.
The Investment Contrarians expert concludes that, unless a deal regarding the fiscal cliff is struck, he expects the special dividend payments to continue over the next few weeks.
To see the full article, and to get a real contrarian perspective on investing and the economy, visit Investment Contrarians at http://www.investmentcontrarians.com.
Investment Contrarians is a daily financial e-letter dedicated to helping investors make money by going against the "herd mentality."
The editors of Investment Contrarians believe the stock market and the economy have been propped up since 2009 by artificially low interest rates, never-ending government borrowing, and an unprecedented expansion of our money supply. The "official" unemployment numbers do not reflect people who have given up looking for work, and are thus skewed. They believe the "official" inflation numbers are also not reflective of today's reality of rising prices.
After a 25- to 30-year down cycle in interest rates, the Investment Contrarians editors expect rapid inflation caused by huge government debt and money printing will eventually start us on a new cycle of rising interest rates.
Investment Contrarians provides unbiased research. They are independent analysts who love to research and comment on the economy and investing. The e-newsletter's parent company, Lombardi Publishing Corporation, has been in business since 1986. Combined, their economists and analysts have over 100 years of investment experience.
Find out where Investment Contrarians editors see the risks and opportunities for investors in 2012 at http://www.investmentcontrarians.com.
George Leong, B. Comm., one of the lead editorial contributors at Investment Contrarians, has just released, "A Problem 23 Times Bigger Than Greece," a breakthrough video where George details the risk of an economy set to implode that is 23 times bigger than Greece's economy! To see the video, visit http://www.investmentcontrarians.com/press.