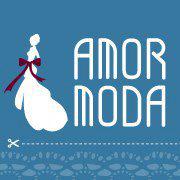 (PRWEB) December 07, 2012
On December 5, Amormoda.com announced that they were looking for angel investment to explore their wedding dress online business. Some investors have shown great interest to this company.
Eason Chen, CEO of the company, said, "Capital injection is very important for our company now, because we have some big projects in hand. Also, we hope to strengthen our design team in 2013, although we have achieved a fast growth in 2012."
Amormoda.com, a cutting-edge company in the wedding dress industry, has played a good role in the industry. Amormoda has its own design team, which can design some fashion styles, popular among young people. In addition, many online wedding dress wholesalers and retailers, are sourcing wedding dresses directly from Amormoda.
Eason Chen said, "Woman dress online sale occupies a proportion of about 12% of the whole turnover online, while wedding dress shopping has a very important proportion in online woman dresses sale. As a leading company in the industry, we will absolutely obtain more market share in the near future."
Jason Martin, CFO of the company, said, "For any successful financing story, we can see some essential factors, the business model, profitability and development potential. We have our own core resources, such as product design ability and management ability. Moreover, we have their own clear fractionize markets, and have their own fans. We have confidence in the future."
About Amormoda.com
Founded in 2008, Amormoda.com is a leading online store that offers wedding dresses, bridesmaid dresses, and other special-occasion dresses. The store has a group of designers who create elegant designs for customers all over the world. The reason to choose Amormoda is very simple: Amormoda offers high quality products at affordable prices, and all their products are free shipping.