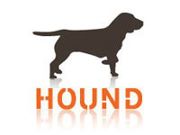 According to Hound.com, there are nearly 152,160 openings in the health care sector.
Pasadena, CA (PRWEB) December 14, 2012
The Bureau of Labor Statistics released its November jobs report last Friday, showing 20,000 jobs added in health care, a trend confirmed by an increase in health sector jobs on Hound.com.
The BLS jobs report showed 146,000 jobs added in the month of November and unemployment ticking down to 7.7 percent. Jobs were added in professional and business services, retail trade, and health care. Of the 20,000 jobs added in health care, 8,000 were in hospitals and 5,000 were from nursing care facilities. According to BLS, health care has shown consistent growth this year, adding an average of 26,000 jobs per month to date. This data is supported by health care job trends seen on Hound.com, a leading job site. As of December 12, the site listed 152,160 jobs in health care and the industry has consistently had a steady number of open positions.
The increase in health care jobs may be a result of President Obama's re-election. The Patient Protection and Affordable Care Act was a cornerstone of the Obama administration, and his re-election – along with the Supreme Court decision this past spring - effectively determined that the law is here to stay. Hospitals that may have been holding back on implementing the law due to an uncertain political future are now scrambling to prepare for the millions of Americans who will have access to health care beginning in 2014.
"Now that President Obama has been re-elected and Obamacare is more solidified, hospitals are going to begin implementing new health care regulations more systematically," said A. Harrison Barnes, CEO of Hound.com. "We're predicting continued growth in health care jobs as a result of that."
Health care has traditionally been a "recession-proof" industry. This is because regardless of how the economy is doing, there will always be people who get injured or sick and need care. This fact, coupled with an aging baby boomer population and the now greater political certainty regarding Obamacare, has made the health care sector a predictably steady area of job growth.
The overall state of the U.S. economy remains slow, but for job seekers considering their next move, health care jobs are a good place to start.
About Hound.com
Hound.com is a job site based in Pasadena, CA. It was purchased by the Employment Research Institute in 2005, which is owned by A. Harrison Barnes.