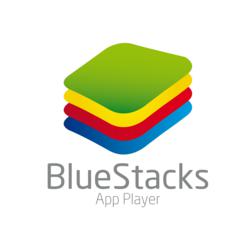 We are uniting the mobile and PC ecosystems in a way no one has before.
Campbell, CA (PRWEB) December 07, 2012
BlueStacks, known for their "App Player" that is the only software that can run any Android app on Mac or PC fullscreen, announced today that it has passed 5 million organic downloads from its homepage, BlueStacks.com.
These numbers are in addition to pre-loads from its OEM partners such as Asus and AMD, who have already announced over 100M+ units being rolled out with BlueStacks. App Player was launched in March 2012 and the product remains in public beta. It is powered by the company's patent-pending "LayerCake" technology.
"We are uniting the mobile and PC ecosystems in a way no one has before," noted BlueStacks CEO, Rosen Sharma. "Over two million app searches are happening daily by BlueStacks users and they're syncing them between their phones and their Macs and PCs."BlueStacks has been widely embraced by developers as the gateway to over a billion untapped laptops and desktops. "Developer partners like Outfit7, Halfbrick and others are all interested in tapping into these markets," said BlueStacks VP, Marketing John Gargiulo. "Enabling people to spend more time in the apps leads to deeper engagement and more in-app purchases." When the company's beta was originally released, the company announced pre-loaded app partners like Pulse, Fruit Ninja, Clouds and Sheep and more.
"When Windows 8 launched we saw a massive increase in our downloads. If you own a Windows device and an Android device, are you going to buy apps from the Win 8 store or Google Play? With BlueStacks you don't have to worry – you buy just once and it plays across both devices," noted SVP, Sales and Strategic Alliances, Apu Kumar.
"AMD AppZone has been one of our most successful launches this year in terms of consumer interest, OEM adoption and retail adoption worldwide. When coupled with other landmark developments made by AMD in 2012, such as the launch of the HSA Foundation and the ARM license agreement, we're excited to provide technology solutions that have a large ecosystem rallying around them and something unmatched by competitors." said Manju Hegde, Corporate VP at AMD.
Investors in BlueStacks include Andreessen-Horowitz, Qualcomm, AMD, Redpoint, Radar Partners, Ignition and Citrix.
About BlueStacks
BlueStacks is a software company that enables Android apps to run on PCs, Ultrabooks and tablets . BlueStacks is privately held and headquartered in Silicon Valley with global offices in India, Taiwan and Japan. The company has raised 14 million in funding so far. For more information visit BlueStacks.com, or join their over 1 million Facebook fans at http://Facebook.com/bluestacksinc. Follow along on Twitter at @BlueStacksinc
Contact:
John Gargiulo
BlueStacks
VP, Marketing and Business Development
Email: John (at) Bluestacks (dot) com