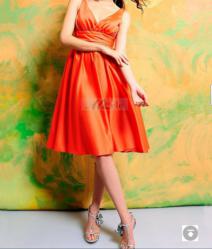 (PRWEB) December 07, 2012
On Dec. 6, MerleDress, a leading wedding dress online supplier, proudly introduce its Date Dresses 2013 series for this holiday shopping season. Each of these date dresses is a piece of artwork. Pairing easily with any jewelry or without embellishments, the dress from MerleDress is sure to help girls to leave people a new feeling.
Donnie Terry, CEO of the company, said, "It has been a favorite topic for girls how to dress properly for a date, especially during this holiday shopping season. Our Date Dresses 2013 series are very popular among young ladies, because we have made much improvement on them, including adopting good advices from customers."
"A lady's beautiful wearing will absolutely give her boyfriend a surprise, and few dresses can say "I'm worth it" like a date dress from MerleDress. In addition, MerleDress has received many positive comments for its new styles of cruise dresses and cocktail dresses," stressed Donnie Terry.
Donnie Terry continued, "It is difficult for many people to think out a suitable wear for dating. In addition, it has been a dream for them to go from work to play without an outfit change. Now, Our date dresses can meet all these requirements. Pick your favorite date dress and style it to fit your personality . Enjoy all your after-hours fun, and enjoy your date."
About MerleDress
MerleDress is the leading supplier of wedding dresses, prom dresses, and wedding dress accessories from China. MerleDress.com is famous for its outstanding quality in fabric, materials, and fit without the inconvenience and costs of traditional bridal boutiques and retailers.
For more about MerleDress, please visit: http://www.merledress.com/