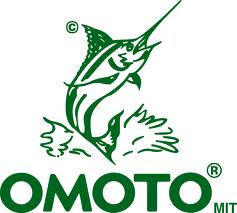 (PRWEB) December 13, 2012
Just in time for the holidays, serious anglers can stock up on OMOTO clearance stockroom and warehouse overstock products -- great at super-low prices and with free shipping.
It's the end of the year and time for OMOTO to clear out its showroom and reduce inventory. Holiday shoppers can reap big benefits this year by buying clearance-priced OMOTO reels and other fishing gear factory-direct from its eBay store. Selling through "A Qualie Fishing Marine" (eBay: aqfishing), OMOTO has listed a limited number of its high-end products at the lowest prices possible.
Items Available Now - Buy It Now Prices

GTR T25L 1 Speeed LD Fishing Reel Saltwater - $125.95
Infinity 10 Lever Drag Jigging Game Reel - $309.95
Posedidon S30II 2-Speed Big Game Reel Saltwater - $389.95
Severo 3000 Spinning Fishing Reel with Manual Bail Return - $779.95
A serious fisherman puts his every hope for hooking a fish on his reel, and OMOTO-brand products are trusted in the industry for durable, well-crafted fishing and tackle products. Earlier in 2012, four Australian fishermen caught a 450-kilogram Mako shark (setting a mark recognized by the Guiness World Records ) using an OMOTO Pelagic Extreme. Other series' designed and produced by OMOTO include...
The Chief, designed for super long-distance casting. This patented baitcasting reel features a synchronized level wind system for smooth, fast re-winding of fishing line and a carbon fiber drag washer for added strength and durability. The reel is built to last with two shielded stainless steel ball bearings, Precision-brand brass gears, and corrosion-resistant instant anti-reverse bearings.
The Ares, a graceful-but-sturdy front drag reel. This stylish reel is meant to be held with two hands, one holding a stabilizing handle and the other on an aluminum-graphite one-touch handle. The handle can be fit to either the right or left side, so lefties can use it as well as righties. This reel has a one-way clutch and a features a multi-stop design.
The Pellet, a spinning reel with five stainless-steel high precision ball bearings and one a stainless-steel one-way clutch. The main shaft has a sealed drag system and a carbon drag wash. The spool is machine-washed aluminum. This real won't rust, a big plus for ocean fishing, due to his anti-rust driver gear, oscillation gear system.
When purchased from eBay, these clearanced reels come with a 14-day return policy. Reels come with a two-year warranty from OMOTO, and each reel comes in a neoprene protective sleeve. OMOTO reels come in different colors, from black to red to blue to gold to steel, depending on model. Reviewers are impressed with OMOTO products, calling the reels "heavy-duty" and the handles "soft to the touch." OMOTO reels are made for longevity and hardcore fishing.
See how OMOTO products are made and tested on their newly-released video, http://goo.gl/8pBML.
About OMOTO Fishing Tackle Company
OMOTO has over 30 years experience manufacturing fishing tackle products. Besides developing and selling its own products, in this time OMOTO has worked with international brands to design and produce fresh and salt water fishing equipment. The company is based in Taiwan, and all manufacturing is done at its Taiwan factory. OMOTO believes that persistence brings the best quality, and OMOTO reels will always accompany you wherever you enjoy the pleasures of fishing. OMOTO products can be purchased from select retailers worldwide and online, and overstock and showroom items can be purchased factory-direct via eBay.
More information can be found on its website, http://www.fishing-tackle.com.tw/, or by contacting OMOTO's main office at omoto(at)omoto.com.tw