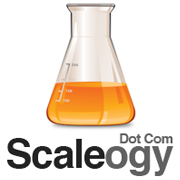 It is really important to us that our content is always free to our readers and subscribers. There is no point in charging for quality content whether on a website or an app
(PRWEB UK) 7 December 2012
Scaleogy.com, 'The Success Catalyst' has launched their first free app for the iPhone.
This app enables the Scaleogy readers to keep up to date with the best of the best in luxury and lifestyle whilst on the go. It's a very simple yet effective app that hits the spot.
"It is really important to us that our content is always free to our readers and subscribers. There is no point in charging for quality content whether on a website or an app," says Scaleogy.com founder Ben Hulme.
Scaleogy is a rapidly growing website/brand in the luxury and lifestyle marketplace. The business is going from strength to strength since its conception and has already attracted the attention of some of the worlds biggest brands.
The app is another addition to the Scaleogy brand and they will be launching the Android version of the app in the new year alongside many other elements to their empire, all of which will be announced very soon.
They luxury and lifestyle iPhone app is very simple to use. The 'Lifestyle & Luxury' tab is the main part, offering news about brands, products and services. One can scroll through hundreds of posts about different luxury products from supercars to yachts to watches and other luxury brands.
Scaleogy is a great concept and makes for an inspiring read.
It's recommended that you check out Scaleogy.com as there is a lot going on daily and it will most certainly become one of the big players in the luxury and lifestyle industry in the very near future.
Scaleogy founder, Ben Hulme says "There are huge plans for Scaleogy in 2013, including a platform for luxury brands to launch into market, so watch this space".
For more information please visit the app store via Scaleogy.com.