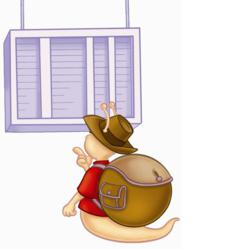 there must be a pre-written list of everything you want to do and places to see
Kent (PRWEB UK) 10 December 2012
Ever wondered why some people go through the most complicated trips and everything runs smoothly and wondered why yours did not go quite so well, actually, it was a total mess. There is the feeling that this is a road you will never want to travel again. Well with these few guidelines to help plan and organise, maybe the next trip will run effortlessly.

An Itinerary is a must for everything to run smoothly on a trip. An Itinerary is a list of places travelling to, dates and methods of transport to get to these places and even the cost of each event. This can be a hard copy, but there are many mobile and computer apps that make this so much easier and do all the organising for you. Some of the popular ones are TripIt,NileGuide or Plnnr.com. This takes away so much of the hassle of keeping up even with your itinerary.
To have an itinerary, there must be a pre-written list of everything you want to do and places to see. Place the list in order of priority. There may be events too close to each other to achieve, so dropping one or some or simply reshuffling activities may help out- but be realistic about the achievability of the trip.
Setting a budget and STICKING to it, helps to put events in order of priority. A budget would need to include taxes, travelling fares, meals etc. Unexpected costs can quickly send a budget sky high, however, always put aside some extra money for any emergencies.
Get the booking of the flight early. This lays the foundation for the itinerary. To make savings, be flexible with flying dates by 2-3 days out either way. Shop around for deals; do not just take the first deal that you come across. Try using the travel agent for this; they can be invaluable for getting deals.
If you like our posting, just drop us a line as we would love to hear from you.
Luggage Superstore's established site is in West Kingsdown, Kent. Their aim is providing competitive prices of the highest quality luggage and top calibre Customer Service for online luggage shopping.
Trina Chee-a-kwai
Luggage Superstore
01474854666
Email Information