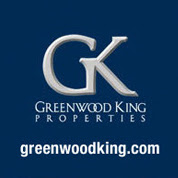 Houston, TX (PRWEB) December 07, 2012
Greenwood King Properties, a long established luxury home and real estate broker in Houston, TX, has recently released an innovative new platform to better serve their customers. The comprehensive mobile app, titled Greenwood King Properties Mobile, has been designed to provide a simplistic way for customers to browse homes for sale and find specific information on real estate listings. Available on multiple platforms, the Greenwood King Properties Mobile app is engineered to serve clients to the fullest.
The app essentially provides buyers with a real estate freedom previously unavailable. Using a targeted search platform, the app enables buyers to browse listings using specific criteria, and sort the results accordingly. Fully integrated with Google Maps and Street View, the app allows for touring neighborhoods and viewing list prices and desired property information in the palm of your hand.
The app truly stands out in its ability to virtually travel through homes for sale. Each luxury home listing includes bath and bedroom count, room dimensions, and written descriptions about the unit. Also, each listing has a photo gallery which can contain up to 32 images of the home, information on upcoming open houses, and a button which directly connects you to the listing real estate broker. The freedom afforded by the Greenwood King Properties Mobile app give the buyer the ability to browse an entire catalog of luxury real estate from a mobile phone or iPad, and connect with the listing agent at a moment's notice.
This app is designed to raise the bar for accessing real estate information. There are incarnations of the app designed for all major mobile platforms (Android, iOS, and Blackberry), available in their respective app stores. Listing information updates every 15 minutes, and covers property for sale in some of the most desirable neighborhoods of Houston,TX; including West University, Tanglewood, River Oaks, the Heights and Memorial. The Greenwood King Properties Mobile app is available at the following mobile app stores:

Tunes Store (iOS, iPhone and Apple products)
Google Play Store (Android products)
Blackberry
For more information on Greenwood King's innovative mobile app, or to contact a representative about the best luxury homes for sale in Houston, TX, please visit Greenwood King Properties' website, or contact:
BBPR
Becky Birdwell
111 Brookside Drive
Greenwich, CT 06830
m. rebecca(at)rhbirdwell(dot)com
p. 203.524.8377