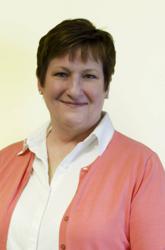 This webinar explores best practices when the Rehab and Wound Care teams come together in both preventing and treating patient wounds
(PRWEB) December 08, 2012
WoundRounds®, the point-of-care wound management and prevention solution, and Post Acute Consulting, experts in compliance and reimbursement in long term care, are hosting a free webinar entitled, Wound Care Excellence: Making Rehab Part of the Wound Care Team.
The webinar will be held on Thursday, December 13, 2012 at 12pm EDT. Registration is free with expected participants from long term care facilities, long term acute care hospitals (LTACHs), nursing home administration, rehabilitation, nursing, and clinical services. Register at: http://bit.ly/TIwRYl
"Interdisciplinary teams are standard across health care because they create superior outcomes. Wound care is no different--it takes a village to excel in wound healing," said Cheryl Babin, Senior Rehab Consultant at Post Acute Consulting and co-presenter of the webinar. Anne Scheurich, co-presenter and Vice President of Clinical Services for WoundRounds adds, "this webinar explores best practices when the Rehab and Wound Care teams come together in both preventing and treating patient wounds."
About WoundRounds
WoundRounds is the point-of-care wound management & prevention solution that empowers nurses to deliver better wound care in less time. Users of WoundRounds report time savings, reduction in facility-acquired pressure ulcers, lower wound care costs, decreased rehospitalizations, and reduced risk and liability. In short, WoundRounds helps providers do more with less.
About Post Acute Consulting
Post Acute Consulting provides reimbursement and compliance services to the LTC industry. We are educators and subject matter experts and help facilities improve resident care, enhance compliance, and increase reimbursement. Post Acute Consulting offers both educational seminars and onsite consulting services.