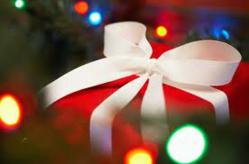 "The holidays can be a stressful time for newly separated parents. Speaking with your attorney can help you manage that stress." - Kate Miller, Partner
Charlotte, NC (PRWEB) December 13, 2012
While the holidays may be a source of severe stress and anxiety following a divorce in North Carolina, there are ways to make the season a little brighter. For starters, try to remember the meaning of the holiday and why you are celebrating. Whether it is Thanksgiving, Christmas, Hanukkah, or Kwanzaa, focus on the holiday itself. Use this time to find a new meaning, a deeper connection, and richer joys that may have been missed had the divorce not happened. The true meaning of the holiday will never disappear, and this experience can bring a fresh understanding of that truth. Try to keep emotions towards your former spouse from ruining the holiday mood.
Another way to embrace the first holiday season after a separation is to incorporate new traditions with the old. While it may be too upsetting to change the entire holiday tradition from what you have grown accustomed to experiencing, adding new traditions can enhance the holiday spirit greatly. Talk to your children to discover what they truly appreciate about the family's holiday traditions. Engage in conversation about the children's favorite aspects and memories of a particular holiday. This information can be used to create new traditions that your family will enjoy while maintaining the familiarity that is so comforting in this trying time.
If you are alternating visitation time with the children during the holiday season, remember that flexibility is the key to successful co-parenting. Plan the children's holiday schedules ahead of time so that everything runs smoothly and stress is minimized. It may help to create a calendar for the children's holiday schedule so that they will feel confident that both parents are truly a part of their lives and the holiday celebration. If you do not have the children on the actual holiday itself, plan to celebrate on another day, but make sure to have contact with the children on the holiday itself. When dropping off the children, it is okay to say that you will miss them while they're away. However, reassure them by saying that you are happy they will be having fun. Do not burden the children with any loneliness or unhappiness you may be feeling.
The holidays are a reaffirmation of family and a reminder of the imperfections that make up that family. It is a season of finding strength in existing bonds and of mourning those bonds that have been lost. While it can be difficult to make it through the holidays post-divorce, it is important to find inner strength so as to make the season joyful. Make sure the children's memories of the holidays are just as special as they have been in the past. Talk to a North Carolina Family Law Attorney for advice on how to effectively plan for a joyful holiday season with your former spouse and children.
Miller Bowles Law is a full-service Charlotte Family Law firm located in the historic district of Dilworth in Charlotte, North Carolina. The attorneys at Miller Bowles Law have over 15 years of combined experience in representing clients in Charlotte family law cases and family law cases in surrounding counties including Union, Gaston, Iredell, and beyond. Our mission, simply stated, is to provide the highest-quality legal representation to our clients so that each feels supported and well-prepared to face the family law court system. Our experience as Charlotte family attorneys has allowed us the opportunity to represent spouses, partners, mothers, and fathers facing issues from child custody to alimony to domestic violence. We understand the enormity of the decisions you face, and we hope our website provides you with a basis of information you can use to understand your North Carolina family law situation a little better. We welcome the opportunity to discuss your personal situation in greater detail to help you understand how the North Carolina family laws apply to you and your family, as well as your best course of action.