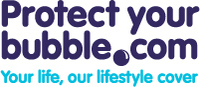 (PRWEB UK) 10 December 2012
Winter is the right time to take a break and find a place to spend a holiday outside the country. Protect Your Bubble picks four of the top places to see and been seen in during this winter. If you love the outside and can handle the cold these top trips would be ideal.
1. Amsterdam by Sea
Anyone can fly, but this is holiday time. Take a trip on the water instead of flying over for a relaxed time at a low cost. The overnight DFDS ferry from Newcastle is as much a party on the water as a trip. A lot of the people on board are there for stag and hen= parties. Any of the ships provides a great getaway to start a holiday off right.
2. Copenhagen
Go and see the Baltic Sea in the winter. The capital of Denmark has vibrant night life and stunning architecture, this international city is a popular destination for people from across Europe. As most of the locals speak English, communicating is not a worry. Hotel Axel Guldsmeden offers reasonable room rates and is a good central location for exploring the city.
3. Bulgaria
This is the holiday for outdoors types. Since it's a walking trip through the countryside, even beginners can enjoy the trip. Walking in snowshoes is not difficult and is easily mastered. The RIla Mountain range is an ideal place to wander around in the snow. While there be sure to visit the UNESCO World Heritage Orthodox Monastery.
4. Tysfjord
If being on top of the water is less of a thrill than being under it, consider a snorkeling trip to the chilly waters of Tysfjord, Norway. Get up close to orcas on the trip and marvel at one of the world's most interesting ocean creatures.
Protect Your Bubble offers inexpensive holiday insurance that covers cancellations, emergencies and other problems that could interrupt an otherwise good time. Like all insurance policies condition as exclusion apply visit Protect your bubble for further information
About Protect Your Bubble
Backed by a Fortune 500 company, Protect your bubble is a specialist gadget insurer that offering a wide range of gadget insurance products as well as pet insurance, travel insurance, car hire excess insurance, smartphone insurance and more.
Related Links:
Travel Insurance - uk.protectyourbubble.com/travel-insurance/
Car Hire Insurance - uk.protectyourbubble.com/carhire-insurance/
Airport Parking - uk.protectyourbubble.com/airport-parking/
Find Us On:
Facebook: facebook.com/ProtectYourBubble
Twitter: twitter.com/protectyrbubble
YouTube: youtube.com/user/protectyourbubble