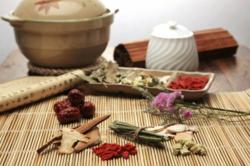 Herbs for Infertility to Help Women Get Pregnant!
(PRWEB) December 11, 2012
Fertilityformulas.com is a Chinese herbal pharmaceutical firm that has been known for offering herbal formulas for women with infertility problems; they have revamped their website recently, and now they offer a whole lot of new services to benefit their clients through a user-friendly interface.
Fertilityformulas.com has been known for many decades now for offering Chinese fertility herbs to women to overcome their infertility problems and get pregnant with greater ease. The older website gave all the needed information, but the firm felt that it lacked the modern feel that is badly needed today. Consequently, the company has launched a revamped site, which gives its clients even more convenience than before, with all the information that is published, while navigating through user-friendly interfaces.
Check out the revamped site at http://fertilityformulas.com.
Their custom-made herbal formula is shipped to women from Los Angeles to New York and all other cities where their trade agreements permit.
The cause of infertility problems in women is not the same for all; it varies from one woman to another, with the reasons ranging to be anything from non-ovulation to poor egg quality. So, the herbal medicines offered by fertilityformulas.com are also different for each depending upon their specific problem and these Chinese herbs have known to help in getting pregnant.
The Chinese fertility herbalist of this company, Patricia Karnowski says "I create custom Chinese herbal formulas for men and women who are having trouble conceiving a child. I feel honored to be a part of a sacred time in their lives."
In her blog she answers the common questions and gives her observations from talking to women and men around the world, who are finding it hard to conceive a baby.
It is a known fact that it is not easy for women more than 40 years of age to get pregnant due to the deteriorating eggs quality and higher Follicle-stimulating hormone (FSH). But, there are Chinese herbs to help get pregnant for women belonging to this age group too by lowering FSH naturally, thus improving fertility.
A quick look at https://www.fertilityformulas.com/LowerFSHNaturallywithHerbs.html can give clients more details in this particular respect and can also explain what wonders the formulas can do.
The innumerable testimonials posted on the site speak for their legitimacy. One can also find many research-based articles that discuss about the clinical studies published on the site.
The firm provides the initial consultation for free, and even for the subsequent ones only a reasonable consultation fee of $50 is charged. Fertilityformulas.com ships all medicines for free within the United States of America. The prescription is changed every month depending upon the changing body condition of the individuals. Moreover, diet suggestions are also given so as to address particular imbalances.
And, with the new user-friendly interface Fertilityformulas.com hopes to spread more awareness about its services, and attract many more clients.
About Fertilityformulas.com
Fertilityformulas.com is a Chinese herbal pharmacy that helps women in getting pregnant by consuming specific herbs after a thorough examination. No IVF methods are used, and the company has earned a good name due to such natural treatment methods.
To know more visit http://www.FertilityFormulas.com