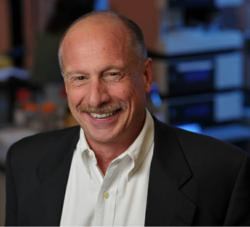 Pittsburgh, PA (PRWEB) December 11, 2012
The Pittcon 2013 Program Committee is pleased to announce the recipients of 12 prestigious awards honoring scientists who have made outstanding contributions to analytical chemistry and applied spectroscopy. Each award will be presented during a symposium at Pittcon 2013, March 17-21, at the Pennsylvania Convention Center, Philadelphia, PA. and will include presentations from scientists in diverse disciplines such as bioanalytical, biomedical, nanotechnology, food science, drug discovery, biomedical, materials science, homeland security, and neurochemistry. Methodologies represented include molecular, vibrational, and mass spectroscopy; capillary electrophoresis; HPLC; infrared and Raman spectrometry; LC/MS; UV/VIS; microfluidics; electrochemistry; and portable instruments.
A new award for this year, the Robert Boyle Prize for Analytical Science, was established by the Royal Society of Chemistry for outstanding contributions to analytical science. It was awarded to Norman Dovichi for pioneering development of ultrasensitive separations, including the first separations at zepto- and yoctomole levels and capillary electrophoresis-based DNA sequencing for the human genome.
Currently, the focus of his work is on chemical cytometry - the complete, accurate analysis of the biochemical machinery of a single living cell as a function of the state of the cell in the cell cycle and its relation to disease state. Dr Dovichi is focusing his efforts on those areas where ultrasensitive chemical measurements can aid in the intelligent management of a course of therapy.
Other awards and recipients are as follows:
Pittsburgh Spectroscopy Award, Laurence A. Nafie, Syracuse University
Pittsburgh Analytical Chemistry Award , David R. Walt, Tufts University
Pittcon Heritage Award, Posthumously awarded to Guenther Laukien, Founder of Bruker. The award will be accepted by his son, Frank H. Laukien, Bruker Corporation.
Pittsburgh Conference Achievement Award, Sarah Trimpin, Wayne State University
ACS Division of Analytical Chemistry Award for Young Investigators in Separation Science, Kevin A. Schug, University of Texas at Arlington
The Coblentz Society/ABB – Bomem-Michelson Award, Brooks H. Pate, University of Virginia
Chromatography Forum of the Delaware Valley Dal Nogare Award - Irving W. Wainer, National Institutes of Health
SEAC - Charles N. Reilley Award, Andrew G. Ewing, Chalmers University and the University of Gothenburg, Sweden
SEAC - Young Investigator Award, Bo Zhang, University of Washington
Ralph N. Adams Award, J. Michael Ramsey, University of North Carolina – Chapel Hill
The Coblentz Society - Williams Wright Award, John Coates
See complete details and bios at pittcon.org
About Pittcon
Pittcon® is a registered trademark of The Pittsburgh Conference on Analytical Chemistry and Applied Spectroscopy, a Pennsylvania non-profit organization. Co-sponsored by the Spectroscopy Society of Pittsburgh and the Society for Analytical Chemists of Pittsburgh, Pittcon is the premier annual conference and exposition on laboratory science. Proceeds from Pittcon fund science education and outreach at all levels, kindergarten through adult. Pittcon donates more than a million dollars a year to provide financial and administrative support for various science outreach activities includingscience equipment grants, research grants, scholarships and internships for students, awards to teachers and professors, and grants to public science centers, libraries and museums. Visit http://www.pittcon.org for more information.