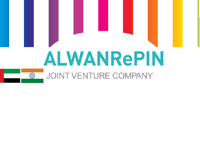 Dubai, UAE (PRWEB) December 31, 2012
Al Ahli Plastic Industries is one of the largest manufacturers of Flexible Packaging Products, Plastic Films & Shopping Bags, from the UAE, and RePIN Masterbatches is one of the fastest growing Masterbatch manufacturing companies of the Indian Sub Continent, from the RP Industries Group of New Delhi.
On the one hand, their Masterbatches are produced from fully automated extrusion lines, purchased in the United States to generate higher torque, and on the other hand, a Flexible Packaging Division, already equipped with a 5-Layer Blown Film plant, to manufacture high barrier film of PE/PA and PE/EVOH structures, with sterilization for hygienic packing, also a central impression eight color gear-less flexo-printing machine, and a plant equipped with Solvent/Solvent-less lamination machine to produce laminated structures.
With the union of these two giants, the combo of the Flexible Packaging and Masterbatches, being manufactured from their plants in the UAE and India, ALWANREPIN wants to be the pioneer providing a gamut of services, including new product developments, color matching initiatives and production.
Mr. Anuj Chhabra, Export Director at ALWAN REPIN LLC, UAE "strongly believes that delivering high quality and price competitive products, with a reliable service and on-time delivery, will consolidate them as the best option for the customers."