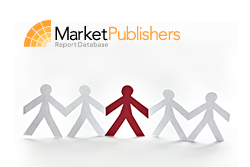 London, UK (PRWEB) December 07, 2012
The U.S. road, bridge and tunnel construction market has not yet recovered from despite the gradual stabilization of the domestic economy. Bridge and tunnel construction segments witnessed upturn in 2010-2011 in the U.S. but, nevertheless, the market has experienced considerable slowdown in its development given the lack of financing. The funding deficit is the principle limiter of the market growth: overall spending on the construction of road, bridges and tunnels in U.S. decreased by more than 4.3% in 2009-2011. The companies providing maintenance and construction services tend to resort to alternative funding sources rather than to depend upon government assistance.
The local road, bridge and tunnel construction market is predicted to witness marginal growth during 2014. The market will possibly be approximately USD 116.5 billion by 2022, increasing at a CARG of 4.7% during 2013-2022.
New research report "The U.S. Road, Bridge & Tunnel Construction Market" worked out by SBI has been recently published by Market Publishers Ltd.
Report Details:
Title: The U.S. Road, Bridge & Tunnel Construction Market
Published: November, 2012
Pages: 134
Price: US$ 3,960.00
http://marketpublishers.com/report/industry/construction/us-road-bridge-tunnel-construction-market.html
The report offers an extensive guide to the U.S. road, bridge and tunnel construction market. The research study provides deep analysis of the key market drivers and barriers as well as the relevant information on market trends, construction costs and products offerings. Thorough examination of the financing strategies, funding opportunities and the industry's impact on employment in the country is also at hand. The report describes in detail the current situation on the market and, moreover, outlines the possible ways of the future market development.
Key market participants mentioned in the report include: American Bridge, Austin Industries, COLAS USA, Flatiron Construction, Fluor Corporation, Granite Construction, The Hubbard Group, Lane Construction, Pcl Construction Enterprises, Peter Kiewit Sons', Skanska USA, Tutor Perini, Vecellio Group and The Walsh Group.
Reasons to buy:

The report provides extensive knowledge of the U.S. road, bridge and tunnel construction market which will enhance your decision making capability.
Deep examination of forces driving and limiting the market growth will assist in planning of successful market strategies for your company.
Overview of the top companies' performance will help trace strengths and weakness of market players.
More new market research reports by the publisher can be found at SBI page.