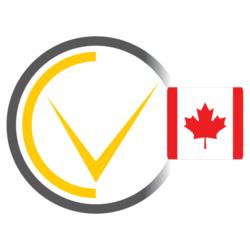 Edmonton, AB (PRWEB) December 09, 2012
Computer Valley, an online retailer specializing in digital equipment and consumer electronics, announces its wide range of products to boost cell-phone signals. The technology available at http://www.computervalley.ca can help to connect remote areas of Canada with the rest of the country, integrating rural locations into the cellular and mobile communications network.
Computer Valley is a leading online provider of high-end electronic products at low prices, and it offers a range of signal boosters to suit all needs and budgets. With only 48 percent of Canadians in rural areas receiving high-speed cell connections, the need for signal boosters is especially acute, especially considering the growth of cellular and mobile communications.
As a Canadian company, Computer Valley understands the needs of those who live long distances from major population centres, and with its low-cost boosters the retailer helps bring cellular and mobile communications to remote areas of this vast country. The company works hard with its top brand partners to offer the very best signal boosters at affordable prices.
Keep in Touch with Cell-signal Boosters
The zBoost SOHO YX545 from Wi-Ex, Inc. is an extremely affordable booster that is compatible with devices operating 800 and 1900 MHz frequency bands (which includes 3G), except those using Nextel/iDEN, 4G, or 2100 MHz. This compact booster has an effective radius of 3,000 feet, allowing homes in rural areas to stay connected.
Cell connections for businesses in rural areas are vital, and the lack of clear coverage on offer is problematic, but again Computer Valley has its customers firmly in mind. The Wi-Ex YX645 Cellular Phone Signal Booster is an upgraded version of the SOHO above, and offers multipanel connections. This allows professionals in even in the most remote locations to stay connected.
With dozens of cell booster options available at Computer Valley, customers will be able to choose what is best for their specific needs.
Enhance Communications Even More with Computer Valley's Wireless Routers
As the internet becomes an ever more essential tool, the need for a clear, fast, and uninterrupted connection has become paramount. Computer Valley has an exhaustive list of wireless routers for every budget. This extensive list includes products from the biggest computing brands in the industry, such as Hewlett-Packard, Belkin, D-Link, Netgear, Asus, Motorola, and many more.
About Cell Phone Signal Boosters
Cell phone signal boosters amplify signals from cellular towers and repeat that signal within a certain space, effectively giving users a remote connection to the cell-phone network. Booster units find the best signal at the location, and then amplify it for the immediate area, giving strong multiband signals for cellular devices within their effective radius.
Computer Valley
Founded in 2009, Computer Valley is a major supplier of digital equipment to consumers and corporate clients alike. A market-leading shipping policy ensures that customers typically get their products within 24 hours of purchase, while the retailer uses its local suppliers to ensure that even those in remote areas get the same quality service.
A 30-day Computer Valley warranty and a standard manufacturer's one-year guarantee give customer's peace of mind regarding the return of defective equipment. With lower-than-normal costs, Computer Valley is a one-stop shop for the best electronics products available.