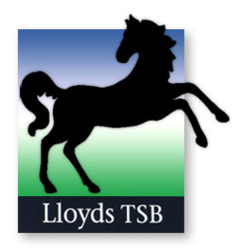 London, England (PRWEB UK) 7 December 2012
UK adults who keep loose change are hoarding an average of £14.15 at home, with men keeping an average of £18.18 in loose change, compared with women who only keep £10.19 in change. Additionally, over a quarter (27%) admit to having loose change in excess of £20 stashed at home; one in 10 (10%) has between £50-£100, and 3% have over £100 in coins at home.
The most popular place for Brits to hoard their loose change is in a jar (40%), or moneybox (31%), whilst 16% keep their loose change in the car, 7% keep it in a drawer, 8% store it on a coin tray and 6% in their bag.
Over a third of consumers who keep loose change (37%) admit to dipping into their stash to pay for small items such as parking and coffees. One in five (20%) regularly exchange their coins for notes at a bank. Men are most likely to pay it into their savings (10%) or current account (18%) at regular intervals, compared with women (9% and 16% respectively). Men (5%) are more likely than women (4%) to have their change used by their partner, however children are more likely to use their mum's pot of cash (10%) than their dad's (7%).
When it comes to the value we place on money, there is no greater test than whether or not we would stoop down in the street to pick up a coin. To this affect, 43% of UK adults say that the minimum value of coin they would pick up of the street is a penny. However, one in 10 (10%) respondents said that they would only bend down for 10p piece or more, whilst 1% would only be interested if it was at least a £5 note and would ignore all coins.
Greg Coughlan, Head of Savings at Lloyds TSB, comments: "With household budgets suffering a significant and prolonged squeeze, consumers are clearly keen to make the most of their loose change, with many stopping on the street to pick up a penny.
"However, by hoarding our loose change we are not making the most of this money. It could be working a lot harder if it were invested directly into a savings account, earning interest. As the saying goes we need to look after these pennies, so that the pounds can look after themselves."
Lloyds TSB's Save the Change ® is a simple everyday way to start saving or save more. Every time a customer uses an eligible Lloyds TSB Visa debit card, the amount spent is rounded up to the nearest pound and the difference is transferred from their current account into an eligible Lloyds TSB savings account. Customers can use their own savings accounts or nominate a family member's savings account.
Further Findings:

Those in the north keep the most loose change at home, with an average of £18.24, whilst Wales hoard the least, with only £7.78 on average in change at home.
The Welsh are the most likely to pick up a penny, with half of all respondents
saying it was the minimum value they would pick up off the street. Londoners were the least likely to pick up a penny, with around a third (34%) saying they would.
Notes to editors:
All figures, unless otherwise stated, are from YouGov Plc. Total sample size was 2156 adults. Fieldwork was undertaken between 7th - 9th November 2012. The survey was carried out online. The figures have been weighted and are representative of all UK adults (aged 18+).
Save the Change®

Save the Change® is available for most Lloyds TSB savings account.
Customers can turn Save the Change® on and off or switch their nominated saving account whenever they like through Internet Banking.
We'll only make Save the Change® transfers when your current account is in credit.