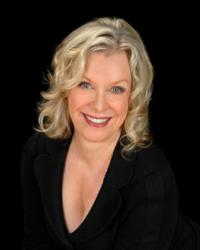 With growth prospects strong, high-end furniture marketers must be positioned for growth in the coming year. They need to have the designs, product features and brand values that motivate the affluent shopper. This research study points the way.
Stevens, PA (PRWEB) December 12, 2012
Finally, leading indicators point to a housing market recovery, with both sales and prices for homes on the rise. The National Association of Realtors reports that sales of existing homes rose 10.9 percent in October over previous year's levels. Further, the median price of an existing home increased by 11 percent, yielding $769 billion in growth in home equity.
With existing home inventory narrowing, home builders are picking up the pace of new construction. The home-builders' confidence reached its highest level in more than six years, reports the National Association of Home Builders. A recovery in the housing market will mean new opportunities for marketers that sell luxury furniture, home furnishings, appliances, remodeling products and other home-related goods.
Is your company positioned to get your share of this prosperous and growing market?
"Finally, the housing market is showing signs of recovery as affluent consumers are trading up and investing in new homes. That means opportunity for marketers selling things for the homes people are buying," says Pam Danziger, president of Unity Marketing and author of a new trend report on the home furnishings market entitled Home Is Where the Luxury Is. "What's needed now is for marketers to understand the affluent customer ready to invest in improving their homes and make sure their marketing messages match the consumers' own desires."
To that end, this new report gives valuable research-based insights and marketing strategies to help marketers assess their opportunities and grow their business. It gives market-based facts and figures about the high-end home furnishings customer in order to inspire marketers to develop new growth strategies for their brands and their businesses.
Survey finds strong demand for luxury home furnishings
"High-end furniture marketers need to be positioned for growth in the coming year. They need to have the designs, product features and brand values that motivate the affluent shopper," says Danziger. "The research points to strong potential growth next year with nearly half of the luxury consumers surveyed planning a major home furnishings purchase through 2013. The research also points to an estimated $5,000 budget they will have to spend. This new study will help furniture retailers and manufacturers learn what items will be in demand and offers ideas about ways to position products to attract the attention of these potential buyer and present their brand in line with the high-end customers' underlying psychology."
The data and analysis home furnishings marketers need to effectively reach their most valuable consumer is contained in Home is Where the Luxury Is, a comprehensive report that shows who is buying home furnishings, where they shop, how much they spend, and what marketing messages resonate with them.
More about the Research
This trend report, Home Is Where the Luxury Is, will be a powerful tool to help you benefit from a vital and growing luxury home market. It covers two surveys among luxury consumers giving different perspectives on their luxury homes:
Home Furnishings Purchases: The latest, conducted in April 2012, covers luxury consumers who purchased of home furnishings items, including decorative items as well as furniture, bedding, art and others (excluding home electronics and major home appliances). The survey sample was 1,271 affluent (top 20 percent income) luxury consumers. Average income $274.8k; 44.8 years; 45 percent male and 55 percent female.
Major Home Projects: Affluent luxury consumers involved in major home projects (2010). This survey was conducted among 1,349 affluent luxury consumers (Average income $306.7k; 44.8 years; 45 percent male and 55 percent female). Results were compared with similar study conduct in 2008 among 1,024 affluent luxury consumers (Average income $204,800; age 45 years; and men 36 percent/women 64 percent 2008 income weighted to 2010 income sample)
The Objectives
To understand the market for luxury home goods and services, specifically:
-- Profile the luxury home furnishings consumers, what they buy, where they shop, how much they spend and most importantly, why they buy
-- Market size and growth of the luxury home furnishings market
-- Attitudes and motivations in home furnishings purchases
-- Factors that influenced home purchases
-- Places where luxury consumers shop for their home
-- Use of a decorator or designer and why they use a decorator
-- Favorite styles of home decorating
--- Trends in major home projects, 2008 to 2010
-- Trends in amount spent on major home projects
-- Personalities of luxury home consumers and how to sell to them
>> Our goal is to help you put consumer insights and understanding to work to grow your business
The results of this research are analyzed to help home marketers and retailers understand the opportunity among the affluent consumers. Take action slides call out specific strategies marketers and retailers can use to attract more luxury consumers to their brands and their businesses.
About Pam Danziger and Unity Marketing
Pamela N. Danziger is an internationally recognized expert specializing in consumer insights for marketers targeting the affluent consumer. She is president of Unity Marketing, a marketing consulting firm she founded in 1992. Pam received the Global Luxury Award for top luxury industry achievers presented at the Global Luxury Forum in 2007 by Harper's Bazaar.
Pam gives luxury marketers "All Access" to the mind of the luxury consumer. She uses qualitative and quantitative market research to learn about their brand preferences, shopping habits, and attitudes about their luxury lifestyles, then turns these insights into actionable strategies for marketers to use to reach these high spending consumers. Unity Marketing is the voice of the luxury consumer for such clients as PPR, Diageo, Starwood, Google, Swarovski, Constellation Wines, Luxottica, Orient-Express Hotels, Italian Trade Commission, Marie Claire magazine, The World Gold Council, and The Conference Board.
Pam's latest book is Putting the Luxe Back in Luxury: How new consumer values are redefining the way we market luxury (Paramount Market Publishing, 2011). Her other books include Shopping: Why We Love It and How Retailers Can Create the Ultimate Customer Experience, published by Kaplan Publishing in October 2006; Let Them Eat Cake: Marketing Luxury to the Masses-as well as the Classes, (Dearborn Trade Publishing, $27, hardcover) and Why People Buy Things They Don't Need: Understanding and Predicting Consumer Behavior (Chicago: Dearborn Trade Publishing, 2004).