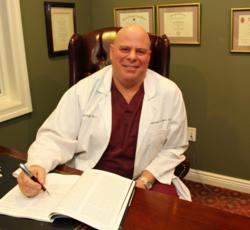 " A true specialist focuses his skills and energy into one specific procedure...this procedure for me is Liposuction."
Westwood, New Jersey (PRWEB) December 11, 2012
Dr Michael Macri of Macri MD Liposuction & Laser Center of NJ & NY is proud to announce the opening of the first and only dedicated Liposuction Center in the NJ / NY area.
Dr. Michael Macri specializes in all forms of liposuction, but with a particular focus on Tumescent Anesthesia which allows the patient to be in a relaxed but awake state. The procedure is done with the use of local anesthesia only. This type of local anesthesia allows for optimal positioning to sculpt both large and small areas to a perfect proportion. Dr. Macri states, "I strongly believe that the patient being conscious during liposuction is essential to achieving optimal results." Tumescent Liposuction is a highly safe and effective method that offers short recovery time and very low risk. Since Dr. Macri has chosen Liposuction to be the only major cosmetic procedure he performs, it was a logical step to rename the practice Macri MD Liposuction & Laser Center of NJ & NY. Dr. Macri is a liposuction expert not only from his surgical background, but by the sheer number of cases he performs.
Liposuction is all about balancing a person's proportions and removing genetically disproportionate areas of fat storage. Dr. Macri will determine where these disproportionate areas are, and then target them to create balance and an overall aesthetically pleasing look.
Liposuction has become the #1 cosmetic procedure in the United States. Dr. Macri identified a need to establish a Liposuction Center in NJ and set his goals high to meet those needs of such an "in-demand" procedure. "A true specialist can't be all things to all people, but rather one who focuses his skills and energy into one specific procedure………..this procedure for me is Liposuction," states Dr. Macri.
Dr. Macri has also found that he can further enhance the results of liposuction with the addition of non surgical procedures such as Lipomassage. This service is available through the Liposuction Center as well. Dr. Macri additionally specializes in revision liposuction, which is used to correct or improve the results of a previous liposuction surgery. Revision liposuction may be used to remove more fat than was removed previously or it may be performed to restore symmetry to the body.
Macri MD Liposuction & Laser Center of NJ & NY offers specialization dedicated to the art and science of liposuction in the first comprehensive center to serve New Jersey and New York.
Dr. Macri's extensive experience and surgical training has brought him to the forefront of cosmetic surgical and non-surgical technologies combining science with an artistic eye and keen sense of aesthetic proportion. An authoritative resource and specialist in all forms of liposuction in New Jersey, Dr Macri is also known for his Non-Surgical Facelift using Botox/Dysport, dermal fillers and Fractionated CO2 Laser Skin Resurfacing. Dr. Macri was voted #1 Cosmetic Surgeon in Bergen County, NJ by The Record Top 5 reader's poll. Featured in "Bergen's Top Doctors", Plastic and Reconstructive Surgery, (201) Magazine, May 2012 and elected to Super Doctors 2012. Dr. Macri is also the Medical Director of Macri MD Medi -Spa & Laser Center of NJ, which was voted Best Spa in Bergen County, NJ by Bergen Health and Life Magazine.