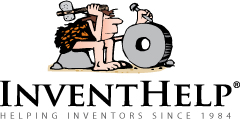 PITTSBURGH, PA (PRWEB) December 14, 2012
InventHelp®, America's largest invention submission company, announces that one of its clients, an inventor from California, has designed a football players' novelty mouth guard that would include happy and angry expressions. This invention is patented.
"Gridiron Expressions" would promote a sense of humor among player while serving as a playful means to poke fun at or intimidate team members. The invention could be used by players of all ages. Gridiron Expressions would be designed for comfortable wear.
Gridiron Expressions would consist of a novelty mouth guard designed to represent different types of facial expressions or emotions. The invention would be producible from rubber and measure four inches long, three inches wide and two inches in height. The variations would include a tongue sticking out as well as a broad grin. Other designs would include a gap-toothed smile and an open-or closed-mouthed expression with fangs. An individual would wear Gridiron Expressions in the usual manner and the expression would cover the player's mouth.
InventHelp is attempting to submit the invention to companies for review. If substantial interest is expressed, the company will attempt to negotiate for a sale or royalties for the inventor. For more information, telephone Dept. 10-SDB-272 at (800) 851-6030.
Manufacturers interested in reviewing additional inventions and new product ideas can contact InventHelp's marketing partner Intromark by filling out an online request to review new product ideas here.
# # #