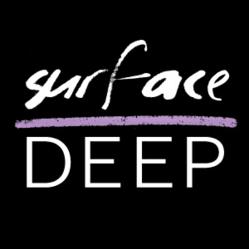 Danbury, CT (PRWEB) December 07, 2012
When the weather changes, skin care routines need to be evaluated and adjusted, says Yale-affiliated dermatologist Dr. Alicia Zalka, founder of http://www.surface-deep.com. Skin has different requirements throughout the year and by mid-December skin should already be winterized. Proper care of the skin in the colder months can also keep skin glowing healthily for the holiday season.
According to Dr. Zalka, "Sunscreen must be used all year long. However, certain products and routines should change when the weather changes. In addition, the stress of the holiday season can show on your hair, skin and nails, so December is an important time to take time to switch a few things to protect you from the environment's impact on skin. Stick with the new plan until April."
Dr. Zalka and Surface Deep offer these tips for health winter skin, and holiday skin that glows:

Use an exfoliating cleanser daily. Dr. Zalka likes Aveeno Daily Brightening Facial Scrub. Be sure to apply moisturizer immediately after exfoliating to achieve a perfect dewy finish.
Lock in moisture on your face and keep skin looking dewy with Cetaphil Moisturizer or Oil-Free Neutrogena Moisturizer if your skin is acne prone.
If budget allows book monthly facials or microdermabrasion treatments to for additional polish and clean. Or, try at-home products like DCL 20% Glycolic Acid Peel Pads or Vivite Exfoliating Facial Scrub (both are available at a doctor's office or online).
Skip your toner in the colder months, or switch to an alcohol-free variant.
Moisturizer for the body can be switched from a bottle type to a tube or jar – which means richer and thicker. For example, start using a thicker moisturizer like CeraVe cream (comes in a jar). Your dry skin needs the extra staying- power of the denser lubricant.
Re-double your eye moisturizing efforts. The thin skin around the eyes is greatly susceptible to dryness, fine lines and even itching when the environment lacks humidity particularly from October to April.
See your dermatologist if acne starts to surface and treat it right away. The stress of the holidays can add to the blemish count. Keep on top of your complexion.
Use a hand cream (try Topix Hand Cream, Aveda Hand Relief, or Neutrogena Norwegian Formula Hand Cream Fragrance Free) daily, and use Am Lactin at night to the hands, nails and cuticles to prevent splitting and hang nails, which are more common in the colder months. Apply before bedtime to the nails, cuticles, fingers toes and heels.
Use Aquaphor Healing Ointment nightly to lips to keep them soft and free from chapping and splitting.
"The wind and cold outside; the sun reflecting against the snow and ice; and the harsh impact of indoor heat; all do damage to the skin. Don't neglect your skin in the winter," Zalka explains.
Dr. Zalka is on staff at Danbury Hospital and New Milford Hospital, and is a Clinical Attending at the Yale University Department of Dermatology. In private practice since 1995, Dr. Zalka is President and Managing Partner of Dermatology Associates of Western Connecticut in Danbury, CT with offices also in Ridgefield, Southbury and New Milford, CT. She cares for patients of all ages, and she practices medical, surgical, and cosmetic dermatology. She founded Surface Deep in 2012 because she saw a rapidly growing need for a bias-free voice of experience in educating and guiding consumers about caring for their skin. She is an active member of the American Academy of Dermatology, the American Medical Association, and the Connecticut State Medical Society. She was the president of the Connecticut State Dermatology and Dermatologic Surgery Society from 2003 to 2006. More at surface-deep.com and on Facebook at facebook.com/asksurfacedeep.com