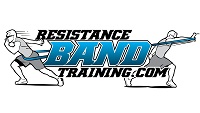 Elizabethtown, KY (PRWEB) December 08, 2012
Resistance band workout expert Dave "The Band Man" Schmitz is now offering a last chance discount of $20 on the Total Fitness Package as part of his company's 12 Days of Christmas promotional sale. Today is the last day to use the discount coupon code.
Schmitz formed his fitness company Resistance Band Training Systems with the goal of getting people better with bands as a tool for losing weight and athletic performance training. For more than a decade, he has trained people with his resistance band workouts.
"The band workouts I promote have gotten results for people all over the world," Schmitz says. "In the spirit of the Holiday season, I hope people take advantage of this discount and give this product as a workout gift for their fitness-minded loved ones."
Schmitz – known as the "Band Man" to most – believes that resistance band workouts can be among the most effective, safe forms of exercise for people of all ages. He notes that he began band training as a physical therapist, helping injured people of all ages through rehabilitation.
"I like to use resistance bands in my workouts, and I hope this sale gets you to like them too," he explains. "I started training people with exercise bands during my time as a physical therapist and found that continuous looped bands help people get better workout results."
Since starting his company, Schmitz has used a variety of different bands and band workout programs to train everyone from high level athletes to children and the elderly.
"Resistance band training has two main applications: injury prevention and performance improvement," Schmitz continues. "Most importantly, in my opinion, is that bands are easily applicable to people of any fitness level and can help you meet any workout goal."
Today only, one of RBT's most valued resistance band training products is now on sale for 20% off. The Total Fitness Package includes 2 red bands, 2 black bands, 2 purple bands, a band utility strap, a pair of training handles, a 4 week digital workout program, and a free RBT sport bag.
"This is our most popular training package by far," Schmitz declares. "It not only is the best band training package for a fitness enthusiast to get started with, it is also the best package for fitness professionals to recommend to their clients."
Schmitz continues to describe the product, saying, "If you are interested in creating your own home resistance band gym, the total fitness package will provide you everything you need to set up your own home resistance band gym."
The Total Fitness Package is currently on sale through Resistance Band Training's website, but only until Midnight tonight. It is on sale for $20 off the retail price when customers use the coupon code "save20tfp".
For more information and to purchase the Total Fitness Package, click here.
About Dave Schmitz: Dave Schmitz is the Co-Owner of Resistance Band Training Systems, LLC and the creator of http://www.resistancebandtraining.com, the only website exclusively devoted to training with large continuously looped resistance bands.
Resistance Band Training Systems, LLC is part of the Fitness Consulting Group family of companies. It is the leading resource for resistance band training. RBT offers education on resistance band training, hosts live events, and offers a training certification and other products.
For more information on training with resistance bands, visit http://resistancebandtraining.com/
####