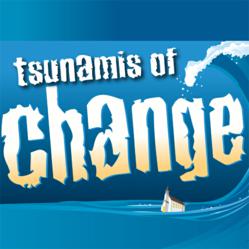 Church facilities are not just for Sundays any more. These buildings should be leveraged to better reach the community and generate revenue to expand ministry. Dan Cook, BGW Founder
Ogden, UT (PRWEB) December 11, 2012
Building God's Way today announced that it will launch an 11 city seminar tour this spring called "Tsunamis of Change", with dates from March 19 through May 23. The seminar speaker panel will include church architects, worship technology professionals, church builders, church growth consultants, and funding experts. Each speaker works exclusively with churches and Christian schools and has helped hundreds of ministries across the country. The seminar team will share some key strategies and innovations to address the significant economic, demographic and cultural changes facing ministries in the 21st century.
The seminar discussions on economic change will focus on creative strategies to generate revenue for ministry expansion. Ministries in many areas of the country continue to face stagnant or declining property values and tighter underwriting guidelines as well as economic uncertainty and potential changes to tax law that could reduce deductions for charitable donations. In addition, churches are facing the potential of reduced giving due to the retirement of the Baby Boomer Generation. Last year, Baby Boomers contributed just under 90% of all giving to non-profits.  But as this generation continues to retire at a rate of 10,000 a day for the next 12-15 years, their giving is predicted to decline by nearly 70%.
The challenge facing ministries is how to replace this lost revenue and sustain growth and expansion during these difficult economic times. Three unique strategies will be shared during the seminar to address these economic challenges, including designing and repurposing ministry facilities to generate revenue during the week, approaching fundraising from a total life stewardship perspective, and effectively using mobile technology to increase giving and expand the donor base. In addition, the panelists will share about the unique Building God's Way method, a delivery model that is changing the way church and Christian school facilities are being designed and built. With a foundation based on relationships, stewardship and outreach, this process has impacted hundreds of ministries across the country. Architects and construction experts will share how this approach significantly reduces costs and expands ministry opportunities during construction.
Sessions related to demographic and cultural change will center on strategies to reach and engage the millennial generation and how to bridge the gender gap and bring men back to church. Recent research indicates that 70% of those in the millennial generation feel that church is not relevant in their lives and this paradigm shift is bringing about new realities for ministries. In addition, the typical U.S. Congregation draws an adult crowd that's 61% female, 39% male. More than 90 percent of American men believe in God, and five out of six call themselves Christians, but only 1 out of 6 attend church on a given Sunday.
Panelists will share new perspectives and proven strategies, including facility considerations for third places and social engagement, master planning for a new church culture, the latest innovations in worship technology and communications, design and renovation strategies to reach men, and how to create the necessary momentum for member growth in today's culture.
For more information on the seminar tour, including dates, locations and speakers, visit the BGW Seminar Registration page.
About Building God's Way (BGW) - BGW has become a recognized leader in ministry design and construction through it's extensive experience in working exclusively with churches, Christian schools and colleges. Since 1998, BGW has worked with more than 600 ministries nationwide and has developed an unparalleled network of kingdom building services that includes church design, church building, church growth coaching, vision casting, capital fundraising, non-profit development, financial solutions, worship technology, mobile solutions and more. For more information, visit http://www.bgwservices.com