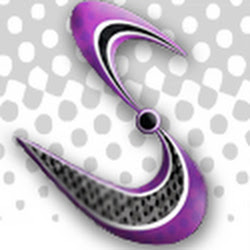 Connect to the World.
Denver, CO (PRWEB) December 10, 2012
The Fiscal Cliff is to come in play in 25 days and is set to affect almost all individuals residing within the United States. The new tax reforms are set to increase the tax revenue in an attempt to improve the economic conditions and the debt crises looming over the country currently. In its release on the 7th of December on http://fox40.com/2012/12/06/fiscal-cliff-affects-small-businesses/, Fox40 news stated how small businesses are to be affected by the tax hikes. One of the taxes set to be placed on farmers, titled as "Inheritance tax", is to increase up to 55%. Farmers and in general the whole public is worried about the cliff which is looming over the heads and set to roll out in about 3 weeks.
The problems opened doors to business consultants who made use of the opportunity and made available their expertise at the disposal of the general public. Business consults help improve the conditions of a business and enhance sales and its overall revenue. With experienced and qualified staff, many of these consultants do great benefit to the business. When seeking a business consultant on the internet, an average internet user can come across many scams. However, a company which has recently opened its doors to the public, in the USA, has aimed to help businesses grow in its region. XSM has helped over 30 businesses online.
XSM, one of the fastest growing online based companies, seeks out to small business owners in an attempt to provide online business consultancy as well as web development services. With having built more than 30 websites for businesses, it educates small business owners on how they can use the World Wide Web in their favor and rapidly increase revenue by making an effective website which potential customers can easily click with. It makes its services available on http://www.connecttotheworld.com/. A study conducted by MYOB in Australia last year, released in February, found that revenues of small businesses grew rapidly within 12 months after having built a website. A website helps a business reach a greater customer base and attain a larger audience by making a presence online. More information regarding XSM can be availed on http://www.connecttotheworld.com/.