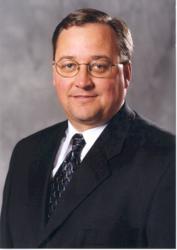 As a trusted partner to the State of Ohio and Conneaut community, we understand the importance of operating a safe, secure facility that provides quality services and meaningful programs that help inmates break the cycle of crime
Conneaut, Ohio (PRWEB) December 07, 2012
An extensive audit of the Corrections Corporation of America's (CCA) Lake Erie Correctional Institution (LaECI) performed by independent examiners with the American Correctional Association (ACA) resulted in the facility being recommended for accreditation with an impressive score of 99.06 percent. The ACA is the gold standard for correctional management.
"As a trusted partner to the State of Ohio and Conneaut community, we understand the importance of operating a safe, secure facility that provides quality services and meaningful programs that help inmates break the cycle of crime," said Daren Swenson, CCA Vice President of Operations. "ACA accreditation demonstrates CCA's commitment to ensuring that LaECI lives up to the standards that we not only expect of ourselves but, more importantly, our government partners expect of us."
ACA accreditation is a rigorous process involving a 72-hour, on-site audit of the facility and its operations. Independent ACA representatives, reviewing hundreds of standards, look into various aspects of facility management and activities including: safety and security, employee training, administration, rehabilitation programs and healthcare.
"LaECI is dedicated to operating the safest and highest quality facility possible," said Warden Barry Goodrich. "Achieving ACA accreditation is validation of the dedication and hard work of our professional staff and something the community and state can be proud of."
Auditors will present their findings and recommendation for Lake Erie's accreditation to the ACA at its winter conference for final review and approval.
About CCA Lake Erie
Lake Erie is a 1,800-bed, multi-security facility owned and operated by CCA. The facility houses male inmates for the Ohio Department of Rehabilitation and Corrections.
About CCA
CCA is the nation's largest provider of partnership corrections to federal, state and local government, operating more than 60 facilities, including more than 40 company-owned facilities, with more than 90,000 beds, in 20 states and the District of Columbia. In addition to providing the residential services for inmates, CCA facilities offer rehabilitation and educational programs, including education, vocation, religious services, life skills and employment training and substance abuse treatment. See how CCA is making a difference at: http://ccastart.com/intro/