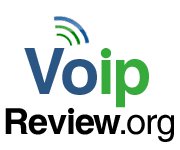 If you wanted Google Fiber, you would've had to wait for years for their new service. With any of the providers that VoIP Review has chosen, you can contact a provider today and have a new phone service with new savings by the end of the week.
(PRWEB) December 11, 2012
This Wednesday, The Business Journal announced that Google Fiber is not going to provide a regular landline telephone service in the local Kansas City area after all. Google had considered the idea, but it seems that there was just too much red tape in the way to make it feasible in the Kansas City area.
In response to this update, VoIPReview.org has selected some of the best VoIP providers in the country for customers who were hoping to get Google Fiber's landline phone service.
The following VoIP providers represent some of the best companies in the world of VoIP. These providers all have extremely affordable plans for businesses, but price was not enough to make the cut for VoIP Review's list. Each of the providers below also has some particularly unique feature or service that can help businesses save money.
Nextiva is a very popular business VoIP provider with an innovative hosted call center solution.
1.) Nextiva offers extremely affordable business packages starting at $19.95/month per user. But what sets Nextiva apart is the variety of services available with Nextiva. When a customer chooses Nextiva for business VoIP, they also get access to services in hosted call centers, SIP trunking solutions, and online faxing services. With all of these services available at individual costs, it's easy for a business to pick and choose the options with Nextiva that will do the most for their business. And for anyone interested in a call center solution, the easiest thing available is to choose a hosted call center like the one from Nextiva. With their hosted call center, a business can get all the benefits of a full-featured call center without the hassle or cost of maintaining an on-site call center.
8x8 is a highly sophisticated VoIP provider with a wide variety of IP solutions that allow businesses to hand-select all of the elements of their perfect office telecom solution, including options in call centers and video conferencing.
2.) 8x8 is a very interesting VoIP provider with a wide variety of services. 8x8 has plans starting at $29.99/month per user. Customers can choose between metered and unlimited extensions with varying amounts of international calling availability. This means that an employee in sales can have an unlimited global extension, and an employee in the IT department can have a metered plan with no international calling. 8x8 is a particularly good VoIP provider because, along with IP phone service, 8x8 also supports hosted call center solutions and IP video conferencing solutions. Call centers and video conferencing solutions are available at varying prices to suit businesses of different sizes with different needs.
RingCentral offers both ready-made solutions and customized solutions. Businesses can choose a package made up of identical extensions for a set price, or they can choose a selection of plans with varying costs.
3.) RingCentral has a variety of plans available for businesses of different sizes. Customers can choose from Office Plans or Professional Plans. Office Plans are intended for smaller offices, with prices ranging from $19.99/month per user to $39.99/month per user. Office plans support faxing solutions, virtual PBX solutions, and mobile VoIP apps. Professional plans are a little more customizable, and customers can design a perfect plan by selecting extensions with different minute allotments. Prices start at $9.99/month per extension, and range up to $29.99/month per extension. These plans also support faxing, cloud PBX, and mobile VoIP app solutions. Customers can also get a RingCentral solution that is just for faxing. Faxing plans start at $7.99/month for 500 pages.
Voip.com is shaking things up with their innovative customer support solution. Customers may be eligible for premium customer support with certain Voip.com business plans.
4.) Voip.com has hosted VoIP solutions for business and residences, and solutions specifically designed for SIP trunking and for international calling. Business packages start at $17.95/month per user for a hosted cloud PBX solution. However, the unique thing about Voip.com's business VoIP solutions is in their customer support. By upgrading to the Premium business plan starting at $22.95/month, customers will also get installation help and customer support from the Geek Squad. For people who are afraid to mess around with software and hardware setups, or for offices without IT departments, Voip.com could be the perfect solution. This offer is intended primarily for people in the Los Angeles area.
So, for anyone who has followed the developments with Google Fiber with excitement, there's no reason for disappointment. With VoIPReview.org, businesses can find reliable VoIP service at very affordable prices with any of these providers. And the best part: all of these providers are already in business. If a customer in Kansas City wanted Google Fiber, they would've had to wait for quite a while for their new service. With any of the providers that VoIP Review has chosen, a customer can contact a provider today and have a new phone service with new savings by the end of the week.