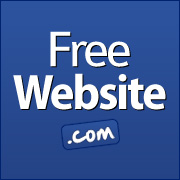 New York, NY (PRWEB) December 12, 2012
Today, FreeWebsite.com released an article referencing the Victoria's Secret Fashion Show's high-ranking search numbers in Google Trends as a reason for all businesses to have an eCommerce store. The annual event draws in millions of viewers from all over the world. The renowned models that walked the runway Monday night were dressed in jeweled corsets, feathered wings, and garters during the themed segments of the show.
FreeWebsite.com recognizes the show's climbing search numbers as an example of the power of strong marketing and a successful eCommerce store. Many modern consumers prefer to do their shopping online due to convenience, and without a web store businesses cannot partake in the revenue generated from these shoppers. Businesses must constantly adapt to the demands of consumers in order to create life-long brand loyalty. Victoria's Secret's marketing strategies and successful online store are a great example of giving consumers what they want.
An associate from FreeWebsite.com stated, "Everyone knows what Victoria's Secret is. The company has done a marvelous job branding themselves as the number one lingerie and sleepwear store in the world. Their thriving eCommerce store is a great representation of what strong marketing and a successful online store can do for a business's revenue. All business owners should take note of Victoria's Secret's eCommerce tactics."
FreeWebsite.com combines customized expert web design with significant content to make personal, business, and eCommerce websites successful. The company will also create mobile websites, assist in content building, and implement social media and search engine optimization strategies. Freewebsite.com provides outstanding customer service and offers a wide variety of plans that can fit any budget.
To read the article, visit http://www.freewebsite.com/the-2012-victorias-secret-fashion-tops-google-trends/#
About FreeWebsite.com: FreeWebsite.com breaks down barriers to website ownership by providing attractive, easy to maintain websites, complete with content, at a low price. To learn more, visit FreeWebsite.com.