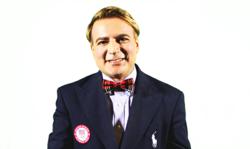 (PRWEB) December 12, 2012
Muscular contusions are now being treated successfully at The Center for Regenerative medicine in Miami, according to Dr. A. J. Farshchian MD.
Contusions in sports injuries are very common, typically caused by a forceful blow in to the muscle cells, muscle fibers and connective tissue gets damaged, there is some bleeding inside, skin does not break, but usually gets discolored (black and blue) as healing starts. Most contusions are minor and heal quickly without any help by themselves. Healing can be slowed by repeated traumas and not resting the area. Healing can be accelerated by R.I.C.E.
Medication wise dietary supplements known for healing properties such as Zinc and Amino acids may play a role. Low level Lasers may help as well. Sometimes rehabilitating a severe contusion too quickly could cause myositis ossificans in this entity in the bruised area bone may grow instead of muscle cells.
U.S.A. based physician, Dr. Farshchian, is a medical author, humanitarian, and active republican member. He is best known for coining the term "orthopedic regenerative medicine." Dr. Farshchian is recognized as a leading authority in the new clinical science of regenerative medicine. He is also a Television personality, currently hosting "The Arthritis Show."
The Center for Regenerative Medicine in Miami, Florida concentrates on helping arthritic and injured people to get back to a functional level of life and their activities using non-surgical techniques and Orthopedic medicine. The center's expertise is in treatment of conditions of spine, knees, shoulders and other cartilage damages. They have developed non-surgical and rehabilitation techniques focused on treatment and management of joint pain. Their team includes health professionals organized around a central theme. Their website is http://www.arthritisusa.net