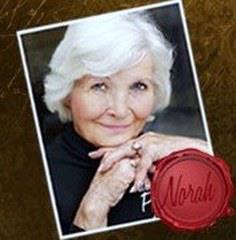 Phoenix, AZ (PRWEB) December 10, 2012
Astro Clairvoyant Norah Guide has been working with Premium Astrology for years in the provision of astrological reports and transit period guides in order to assist those seeking clarity and direction in her lives. Since she was a child, psychic and astrologer Norah Guide has had the gift of knowing and seeing things that other people simply could not. Her gifts and visions have been validated repeatedly and consistently through the years, and the wide body of testimonials on her websites are just a tip of the iceberg in evidence of that. Along with her wisdom of how the daily astrological events affect people's lives, Norah Guide uses this information with her psychic knowledge to make predictions that come with astounding reliability and accuracy. Most of the work that Norah Guide provides is done on a private one on one basis, through the offering of reports or readings. Now, for the first time ever, due to popular demand Norah Guide is taking her gift of predictions public, and will be offering predictions for the year ahead for all of her readers and clients across the Norah Guide Social Media Platform.
In addition to teaching others how to develop their own inner psychic abilities, Norah Guide provides predictions from a day to day basis on the Tumblr blog that focuses on a daily astrological forecast. Every day through the holiday season, Norah offers the best shopping days for holiday shoppers, the best days of travel, and even when the best deals will be had this holiday season. As the New Year approaches, Norah Guide will be taking these predictions one step further, but providing public predictions for the year 2013 for all of her readers and fans.
Norah is frequently asked questions about current events, celebrity news, and what's real and what isn't in the grocery store tabloids. She holds nothing back when she makes her predictions, and those following her blogs and social media platform already have been witness to some of those tabloid answers. Many people today for example are wondering what will become of the baby on the way for the Royal Couple. Those that have been following Norah Guide on social media already know what Norah thinks is in store for the royal couple. In addition to predicting the kind of pregnancy that Kate Middleton will have, Norah Guide has predicted the gender of the baby, and even the possible baby name.
This prediction is just one of many that Norah has given for the year ahead. As the holiday season swings into full gear, Norah plans on taking the astrological forecasts she provides one step further to provide insight and wisdom into what lies ahead in the year 2013 on current events, celebrities, and information that might help any reader navigate their lives on a day to day basis. Her predictions have to date been confirmed and validated time and time again, and Norah looks forward to providing this same validation through her 2013 New Year predictions. For those seeking more detailed information and predictions from Norah Guide, Premium Astrology offers an abundance of additional sources of information in the way of transit period guides, astrological reports, and so much more. When Norah is unavailable to meet the direct needs of her readers online, Premium Astrology is there to offer full customer support with a live 24/7 customer support team to answer each of their client's questions and support every person's path to success.
###
Premium Astrology is proud to have had the privilege of helping men and women all over the world enhance the quality of their lives through services of spiritual enlightenment. Premium Astrology provides fast and reliable astrological reports and a wide variety of other services through the experience of Astro-Clairvoyant Norah Guide. The individual success of each of their clients is their highest priority, and Premium Astrology is available to provide live support twenty-four hours a day seven days a week.