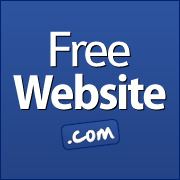 New York, NY (PRWEB) December 10, 2012
Today, FreeWebsite.com released an article stating that the company is offering free website hosting to all of its users. This service is free with any website plan. Many hosting companies offer their services to users for a high monthly payment, but FreeWebsite.com offers the service free of charge. The company's free website hosting service is advertisement free so that websites do not look cluttered or become distracting to visitors.
FreeWebsite.com recognizes that in order for a website to be successful, it needs to be hosted with the best technology available. The company only uses the best hosting equipment to keep sites up and running so that more visitors can see the page. Websites should always be available so that visitors can browse sites whenever needed. This makes website look professional and legitimate.
An associate for FreeWebsite.com stated, "Most hosting companies charge high monthly rates for their services. At FreeWebsite.com, we believe that free hosting should be included in all of our packages. We also think that hosting should be ad-free so that websites do not look jumbled or unprofessional. That's why our hosting service is 100% ad-free."
FreeWebsite.com combines customized expert web design with significant content to make both personal and business websites successful. The company helps its users increase traffic through search engine optimization and social media integration tactics. Freewebsite.com provides outstanding customer service and offers a wide variety of service plans that can fit any sized budget.
To read the article visit, http://www.freewebsite.com/free-website-hosting/.
About FreeWebsite.com: FreeWebsite.com breaks down barriers to website ownership by providing attractive, easy to maintain websites, complete with content, at a low price. To learn more, visit FreeWebsite.com.