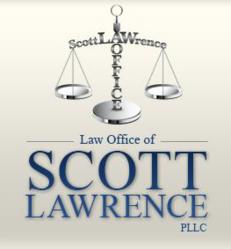 Everett, WA (PRWEB) December 07, 2012
On Tuesday, December 4, a group of DUI attorneys gathered at the Mill Creek Commons Law Center to learn more about DUI litigation. This event was made possible by Attorney Scott Lawrence, who agreed to do a presentation on pretext case law and DUI traffic stops. Attorney Lawrence discussed a new case that is being deliberated in the Washington legal sphere. He talked about how the defense should handle this particular case and zoned in on the sometimes-confusing subject of pretext stop issues regarding DUI arrests.
In the state of Washington, it is illegal to stop someone for a traffic infraction when the underlying purpose of the stop is to investigate alleged criminal activity. For example, if a police officer notices that a driver is speeding, but also believes that driver may have illegal contraband in his or her vehicle, it is illegal to pull the motorist over for this reason. This pretext stop law often becomes a topic of debate in DUI cases where defendants will attempt to prove that the police officer pulled them over in order to charge them with a DUI. Washington is the only state that enforces this pretext to stop law. Attorneys say that Washington's Constitution is more protective of civilian's rights than most other states. In addition, the Washington Constitution has more concern for citizen's rights than the United States Constitution does.
Several cases concerning pretext stop issues are on appeal at present in Washington and Attorney Lawrence was able to magnify the many details in these cases as well. The lawyers who convene regularly in Mill Creek, Washington to discuss legal issues greatly appreciated Attorney Lawrence's wisdom on this complicated area of law. Some statutes regarding the DUI Task Force and a few recent court rulings have made pretext stops a viable issue in the state. Attorney Lawrence's presentation focused in on the current state of pretext law and showed other attorneys some of the effective strategies that can be used to work through a DUI case that questions the pretext of a stop.
Attorney Lawrence is respected among other DUI attorneys in Washington because of his many accomplishments in DUI & criminal law. He has obtained a 9.7 out of 10 rating on Avvo, which means that he is considered "Superb." As well, Attorney Lawrence is a lawyer recognized by Nolo.com. He has a background in both private investigation and chemistry, which gives him a unique advantage in understanding the chemical implications of a DUI case. He also understands how to probe for the right evidence. With so much knowledge in DUI law, it's no wonder that other attorneys are eager to ask for Attorney Lawrence's advice.
The Law Office of Scott Lawrence PLLC is a firm dedicated to helping those criminally charged in Everett, Washington. Victims of false accusation or those who have been over-charged for a crime come to The Law Office of Scott Lawrence PLLC to get representation in court. Typically, they find that he is capable of arguing their case from an evidential standpoint, chemical standpoint and legal standpoint. Due to Attorney Lawrence's diverse background as a chemist, a private investigator, and a legal defender, he has an advantage over many other advocates in the area. Attorney Lawrence was licensed to practice a career in DUI defense 6 years ago, and has helped many clients to receive the reduced sentences, case dismissals, or "not guilty" verdicts that they desired in this short amount of time. Visit the website: http://www.wadefenseatty.com.